DN Journal: DomainSponsor helped put together two regional domain conferences in Los Angeles and Barcelona, Spain this year. Now you are stepping it up a notch with a globally oriented event in a world famous locale - Hollywood, California. Tell us how the idea for this show developed, the reasons for staging it, and how much your experiences with the two regional events influenced what you are doing with DOMAINfest Global.
Sheridan: The idea for DOMAINfest came directly from the domainer community. Just from speaking with the domainers we work with, we found that there was a need in the market for a conference different from T.R.A.F.F.I.C. or Domain Roundtable. From these conversations, we developed a refined understanding of what domainers want from domain conferences. We took all of this and created an event which we believe addresses these expressed needs and desires.
The regional events yielded some wonderful insights that in retrospect were pretty obvious to all. Chief among them was that domainers are people first and want and need to make contact with other domainers for all the obvious reasons. What we found was that the structure and content of the regional events appealed to a whole sect of the domainer industry - those looking for a more intimate conference providing key networking opportunities on top of content. Consequently, with DOMAINfest Global, we're opening up registration to all domainers. We think it's the kind of event a lot of domainers have been looking for.
Ron Sheridan
DomainSponsor.com and
DOMAINfest Global

DN Journal: Can you give us some specifics on how DOMAINfest Global will be different from T.R.A.F.F.I.C. or Domain Roundtable?

Sheridan: DOMAINfest will feature a broader audience, which is the result of our main differentiator – a lower barrier to entry. With a low cost admission, DOMAINfest will see a different type of audience, comprised of small to mid and high level, experienced domainers.

The conference will also air some valuable topics that have never been discussed in a forum like this before. For example, DOMAINfest will feature an in-depth session covering monetization options beyond parking – how to build out a domain, how to create a business from your portfolio, and more. Additionally, you can expect to benefit from the knowledge of experts like John Berryhill. We're bringing together the right group to help you run your business. New speakers and new content will bring some much needed new flavor to the industry.
DN Journal: We see a unique twist that DOMAINfest Global will be offering; a separate track reserved for DomainSponsor customers. Tell us about your plans for that track and what value it will bring to your current client base.
Sheridan: The DomainSponsor user track is the result of DomainSponsor's significant investment in DOMAINfest. To keep admission costs low, the Company has had to subsidize the event, and the value we want to present to our customers will come through the user track, instead of flooding the main event with DomainSponsor messaging. We are more than happy to open this feature to other sponsors in the future.
The user track will be held in a separate room, on a separate floor, and will remain completely independent from the main track. Issues to be covered include: Understanding the lifecycle of your parking pages, Analyzing your portfolio's performance, Customizing landers to optimize your RPM, Product design, and What's coming up in DomainSponsor's future. To reiterate, DOMAINfest Global is not a DomainSponsor-specific event, but one created to fill a need in the industry – for a valuable, low-cost event which domainers of all levels will be interested in. The DOMAINfest Council has played an integral role in shaping the direction thus far, and will continue, along with the rest of the domainer population, to contribute to the final event.
DN Journal: Let's talk about the main track now. I see a preliminary agenda has already been posted at DOMAINfest.com. Is there any late breaking info you can give us on the agenda and the extra recreational day you have scheduled Saturday (Feb. 3)?
| | |
| --- | --- |
| Sheridan: We've surveyed anyone willing, and we've synthesized the information into a primary track that will cover a number of the most important issues to domainers. Starting with an in-depth follow up to the session first presented at DOMAINfest LA in September. DOMAINfest is giving the people what they want; the most requested session was the financial presentation given by Selwyn Gerber – focusing on the best tax structure, business operating standards, and more. Beyond that, sessions will focus on new ways to improve monetization, options for domain monetization, including build-out, and industry trends and imminent changes. We'll hear from a host of guest speakers. | Scene from Marina del Rey harbor cruise at DOMAINfest LA in September 2006 |
As for the recreation, we are currently exploring a number of Hollywood entertainment options. We're looking to do a tour of some of the hottest Hollywood clubs and venues on Friday night. And then Saturday we'll have several recreational options available: tour some of the most interesting, exciting LA locations on Saturday, including your standard golf outing, and celebrity and architectural tours. Ultimately we're looking for feedback from domainers, the DOMAINfest council, and any domainer planning to attend. We will continue to develop the agenda in the coming weeks.
DN Journal: Of course the venue for a conference always has a strong impact on the overall experience. Many people have visited Hollywood but for those who have been away for awhile or have never been there, I understand the city is undergoing a major renaissance, and in fact that is the name of your hotel which is most appropriate. Tell us about the facility and surrounding attractions that will help make this a memorable event.
Sheridan: DOMAINfest will take place at the Renaissance Hollywood Hotel, the very same venue where A-list celebrities stay on Oscar night. The hotel is connected to the Kodak Theater, where they hold the Academy Awards each year. It's the perfect venue for an industry that's seen continued growth and excitement.
 
The hotel connects to the Hollywood and Highland Center, which features shopping, restaurants, bars, and clubs, and which borders on Hollywood Boulevard, where you'll find the world famous Walk of Fame. Attendees will have no problem finding something to do with their free time. And don't forget that you're coming to the heart of sunny, southern California, where winter weather means a cool 70 degrees.
| | |
| --- | --- |
| | DN Journal: You've now staged two regional shows and are about to do a global event. What are your plans for 2007 with respect to the mix of regional and global conferences? |
Sheridan: Currently we're contemplating holding one yearly global event and a mix of 3-4 smaller and less formal regional events – both US and international. The global event will feature the traditional conference and expo style, top tier speakers and experts in paid search, SEO, legal, and finance to enrich the domain landscape. The regional events will remain far less structured with a continued emphasis on networking.
DN Journal: Is there anything else you would like to add before we close?
Sheridan: The event is open to anyone and everyone – from attendees to industry companies interesting in attending, exhibiting, or sponsoring. Again, this is not a DomainSponsor specific event; we just stepped up to help make it happen for domainers. We're going to strive to make this event relevant and at the same time interesting for domainers – accomplishing this will be how we'll measure our success.
(Editor's Note: DN Journal will be in Hollywood, California to provide complete coverage of this event).
Behind the Scenes in the $3 Million Sale of Vodka.com

We're in the closing days of what will go down as a banner year for the domain aftermarket. Sales in 2006 are running far ahead of 2005 (which in turn was a much bigger year than 2004). The market only seems to be getting stronger as we get ready to head into 2007. The $3 million sale of Vodka.com that was announced this week added further fuel to the market's powerful surge upward.

Roy Messer, a highly regarded veteran domain investor from Tallahassee, Florida, was the seller in the Vodka.com deal. He gave us the inside story on the negotiations in St. Petersburg, Russia that led to the historic sale of this domain to billionaire entrepreneur Roustam Tariko who heads the Russian Standard Company (makers of the Imperia brand of vodka, seen in photo at right).

Messer had originally acquired Vodka.com in 1999 but it was early 2006 before he called on Sedo.com to market the domain to prospective buyers for him. It was Messer himself who gave Sedo the tip that eventually led to the sale.

Messer told us he came across an article about Tariko in a November 2005 issue of Business Week magazine and kept the Russian tycoon's name in the back of his mind. When he signed the brokerage agreement with Sedo he suggested they try to contact Tariko about the domain. Sedo's Director of Brokerage, Christian Kalled did just that and Tariko showed an immediate interest, offering $1 million for the domain. However, Messer and Kalled had $5 million in mind, so Tariko's offer was declined and soon forgotten.
Six months later, Tariko suddenly resurfaced. He was getting ready to open a new distillery and decided to make another run at this domain that was the very definition of his product.

Roy Messer
Seller of Vodka.com

Tariko called Sedo and asked them to bring Messer to Russia within a week so they could sit down face to face and try to hammer out a deal for Vodka.com. By this time, Messer's brokerage arrangement with Sedo had expired, but he signed a new deal, rushed to get a visa and took off for St. Petersburg with Kalled.

Messer was immediately impressed with Tariko. "He spoke excellent English and was just a very nice, down to earth guy," Roy said. Tariko also had an understanding of the domain market and the relative value of various keywords. Soon after the meeting started he challenged Kalled to convince him the domain was worth the price Messer was asking.

In their haste to make travel arrangements, Kalled had left his Powerpoint presentation on the value of Vodka.com behind in the U.S. but Messer said that didn't slow him down a bit.
Messer said Kalled launched into a remarkable off-the-cuff, non-stop presentation that after a few minutes prompted Tariko to declare "Time Out! I Get It!". He then said, "I am prepared to offer you $3 million for the domain." Messer and Kalled asked for a moment to discuss it privately and stepped outside the room. After working out an agreement on Sedo's total commission, Messer gave the deal a thumbs up and he and Kalled walked back in the room to shake Tariko's hand and seal the deal.
This was the second biggest sale of 2006, surpassed only by the $7.5 million sale of Diamond.com in May. The Vodka.com deal made headlines around the world and the sale will almost certainly draw additional corporate attention to the value of great generic domain names. You couldn't ask for a better finish for 2006 or a more perfect story to set the stage for what is shaping up to be an extremely interesting year for the domain business in 2007.
Roustam Tariko
Russian Standard Co.
Buyer of Vodka.com

---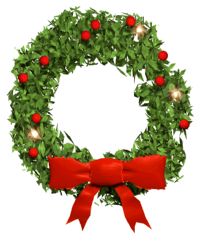 That's it for this month!
We wish all of you a very merry Holiday Season and the very best for the
New Year ahead!