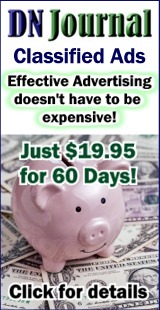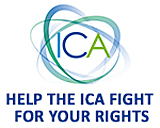 The All-Time Top 20 All-Cash Domain Sales Reported By DNJournal.com (2003 to Now)
Editor's Note: DN Journal can not vouch for domain sales reported before we started tracking and verifying aftermarket sales in late 2003. Many of the sales reported prior to that were not cash deals (payment was often made, at least partially, with stock that declined dramatically in value) and some of the reports were simply bogus. Since no one was checking, it was something some unscrupulous people would do in an effort to pump up the perception of value in a keyword string or TLD they had a financial interest in.
We track sales of domain names only - not developed website domains as the value of the name only cannot be separated from other developed assets such as sales of products or services, customer lists and the cost of the development itself which can be considerable (just as building a home on an undeveloped lot in real estate adds value to it).
This page was last updated in August 2022 after the sale of #2 NFTs.com at $15 million. The chart will remain current until another sale occurs that is large enough to break into this elite list. That will not happen often as publicly reported sales at this level are not common occurrences.
Editor's Notes: In February 2015 we reported that 360.com had been sold with China's Qihoo Technology buying the domain from Vodafone. While a number of sites have reported the domain sold for $17 million (citing anonymous sources that may or may not be credible) that has not been officially confirmed by the buyer, seller or any other party directly involved in the sale. Until it is we will not be able to chart the sale (even though we think that given the quality of the domain and the deep pockets of Qihoo it is quite possible it did sell for the $17 million figure being bandied about, or something close to it).
In April 2017 it was reported that Wal-Mart acquired the category killing Shoes.com domain name, but the price paid wasn't known until Elliot Silver at DomainInvesting.com and George Kirikos worked together to dig out the details of what turned out to be a $9 million deal. George posted links to bankruptcy court filings that revealed how much money changed hands. He noted that some minor domain names, minor TMs and social media accounts of minimal value were included in the transaction. Those prevent us from charting it as an all cash domain sale but there is little doubt Wal-Mart would have paid the full $9 million for the Shoes.com domain alone which would have ranked as the 6th highest sale ever reported, making the transaction worthy of special note here.
One other note - we frequently see other top domain sales lists around the web that include domains that were sold as part of entire revenue producing businesses with the business revenues accounting for much of the price paid. Those are NOT domain only sales and do not belong on lists of the top prices paid for domain names. Some of the most common ones that mistakenly get reported as domain sales are Insurance.com ($35.6 million for a business not a domain name) and VacationRentals.com ($35 mlllion, ditto). Others, like PrivateJet.com fell into the stock or cash/stock camp (it was purported to be a $30.18 million deal that involved cash and stock in an unknown combination). Even Wikipedia lists those three and also has Vegas.com as the #1 sale - but that sale has not even been completed - it is being paid off in annual installments with many years of payments still to go.
The 20 biggest cash domain sales ever reported by DNJournal.com

1. Voice.com

$30,000,000

11. Diamond.com

$7,500,000

2. NFTs.com

$15,000,000

12. Z.com

$6,784,000

3. Sex.com

$13,000,000

13. Slots.com

$5,500,000

4. Tesla.com

$11,000,000

14. Toys.com

$5,100,000

5. Connect.com

$10,000,000

15. Clothes.com

$4,900,000

6. Fund.com

$9,999,950

16. IG.com

$4,700,000

7. Porn.com

$9,500,000
17. AV.com

$4,176,922*

8. Porno.com

$8,888,888

18. IT.com

$3,800,000

9. HealthInsurance.com

$8,133,000

19. HG.com

$3,770,000

10. We.com

$8,000,000

20. MI.com

$3,600,000

*17. AV.com transaction was closed in English pounds at £3,013,000. At the time of the sale in 2021 the exchange rate was $1.3863 for £1.00 - making the USD value of the transaction $4,176,922.