Attractive options for domain buyers and sellers continue to expand with the arrival of a new domain marketplace at SAV.com. SAV was launched by veteran domain investor Anthos Chrysnathou last year as an ICANN accredited registrar. Knowing cost is a key factor for domain investors who typically hold hundreds or even thousands of domain names at a time. So, he decided to compete on price, even though margins are already slim in the registration space. With an eye-popping introductory offer of $5.95 for new .com registrations (that a year later are still priced at just $6.95), the strategy worked. Anthos, who I've known since he entered the business in 2004, told me the company already has over 300,000 registrations on the books and the number continues to grow quickly.
With that part of the business now well established SAV had taken the next step with the rollout of their new domain marketplace - and again, the company is banking on "an offer you can't refuse" to get the ball rolling. They are charging a sales commission of just 4%, a fee that will barely cover their credit card processing cost. That still makes sense to Chrysanthou because he continues to rely on the long term view he employed to become a successful domain investor himself. Anthos said, "We wanted to make it a compelling, easy decision for domain investors to use Sav.comís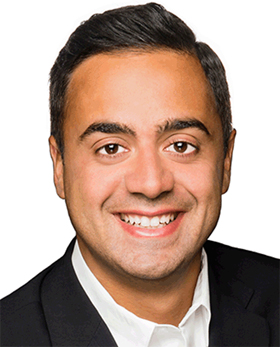 Anthos Chrysanthou
Founder & CEO, SAV.com
domain marketplace. Our goal is to build and maintain the largest inventory of quality domain names in order to attract the largest number of end-users possible. Not only will this volume of end-users maximize retail priced sales for everyone, but it will give Sav.com the opportunity to convert end-user entrepreneurs and SMBs into customers of our registrar and the disruptive website building service that we plan to launch in early 2021."
Chrysanthou noted, "Still, We are not relying solely on pricing as the differentiator that drives domain investors to use our marketplace. For example, they will enjoy a variety of features and benefits such as automated fulfillment of domains through Afternic and Sedo, instant ownership transfer of domains on Sav.comís registrar, instant cash payment after reaching $100K in sales, free whois privacy, a growing list of bulk tools, buy now listings, no-reserve auctions, great customer service, and more."

"In addition, we are particularly excited about the initiatives we are rolling out to support higher domain sell-through rates. For starters, this includes the use of a domain-for-sale lander that is the product of nine monthsí worth of extensive testing. We started the testing process using typical lander designs in order to get a benchmark on conversion rates. Then we started testing a wide range of innovative lander designs. In the end, one of those innovative designs emerged as the clear winner. It converts at a rate that is 218% better than the typical landers."
You can learn more about the SAV.com marketplace and request access to it here.