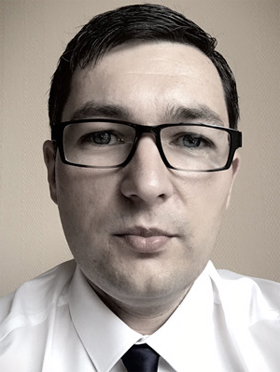 Adam Wagner
Account Manager, ParkingCrew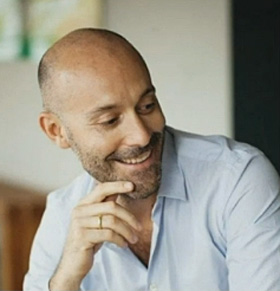 Andrew Rosener
CEO, MedaOptions
In their case, I should say "step forward in a bigger way" because both companies were already ICA members. However, having seen the great work the organization has done first hand, ParkingCrew and MediaOptions decided to take their memberships, literally, to the next level.
ParkingCrew.com became the ICA's 4th Platinum Level Member this week (joining Sedo, GoDaddy and NameBright.com in contributing $25,000 or more annually). ParkingCrew will be adding top level talent as well as money to the ICA effort. ICA Executive Director Kamila Sekiewicz told us, "We are excited to have Parking Crew, a monetization leader, step up to the platinum level and nominate the company's Account Manager, Adam Wagner, to ICA's board. Their support manifests the company's commitment to their customers and to ICA's advocacy, and Adam's broad and diverse domain industry experience will help broaden ICA's scope.
Meanwhile, MediaOptions.com became one of the ICA's five Gold Level Members (joining DigiMedia, DomainCapital.com, Premium Traffic Limited (PTL) and Telepathy with an annual contribution in the $10,000-$25,000 range). Ms. Sekiewicz noted, "We are thankful for MediaOptions CEO Drew Rosener's support at the gold level, which attests to his leadership not only in handling many of the highest-profile domain name transactions but also through his commitment to the ICA. We want to express our gratitude to all ICA members who upgraded their memberships, confirming their commitment to ICA's mission"
To make sure membership is affordable for everyone involved in the domain industry, the ICA maintains six membership levels, starting with the basic Member level at $25 a month and the Individual Member level at $50 a month. The highest tiers of support are Platinum, Gold, Silver and Bronze with those members making annual contributions that range from $1,000 to $25,000 or more annually. Every member, regardless of the level to choose to join at, is instrumental in giving the ICA the kind of strength it needs to successfully defend the rights of domain registrants against the frequent and ongoing attempts we've all seen to undermine them.
The ICA, founded in 2006, has shown dramatic growth in recent years with more people getting behind the effort every day. In fact, in the middle of writing this, I got a group email from the ICA