With only 50 States in the United States it is very rare to see a State .Com domain name change hands in a publicly reported sale. The last time was a little over two years ago (in January 2019) when Mark Thomas at VIPBrokerage.com reported closing a $3 million deal for California.com in what wound up being the 3rd biggest domain sale reported that year).
Now another one has come to light - and once again VIPBrokerage.com was part of the deal - a transaction that closed in November. This time the marquee name is Arizona.com with the new owner paying $350,000 to acquire the dazzling domain. Thomas represented the seller in the transaction while another widely-known veteran broker, John Mauriello at DomainAssets.com, represented the buyer.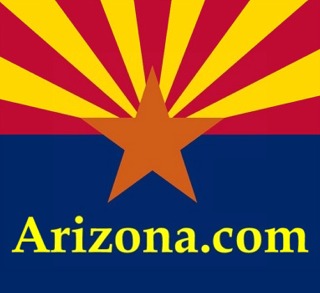 Image from Bigstock
While the WhoIs record has privacy enabled, a new website at Arizona.com shows it being used to advertise homes for sale or rent in cities across the state. The About section on the site lists the operator as as a company based in Houston, Texas, L. Custen Realty, Inc. d/b/a Realty Arizona.
The company's business model looks to be based on forming exclusive relationships with real estate agents in each city to help them attract more buyers. A statement on the site notes, "Arizona.com is an innovative mobile and online real estate resource built around connecting clients with Premium Exclusive Agents...Offering updates on homes and rentals newly reaching the market, data on home price history and cost, and insights showing what to expect when living in a neighborhood – including local crime rates, school quality, and commute times – Arizona.com achieves further insight. With lifetime relationships in mind, Arizona.com builds bonds between agents, property managers, and mortgage lenders to provide the solutions and professional guidance needed while searching for a home."
With respect to the selling price of the domain, there is obviously a big difference between the $3 million paid for California.com and the $350,000 for Arizona.com. However, there are also major differences between the states. California, with 37.7 million residents has six times the population of Arizona (6.4 million). The price paid for California.com was a little over eight times what was paid for Arizona.com. Of course, a lot more goes into valuation than just population. California has more major cities where services can be monetized, is a huge tourist destination, has more geographic diversity, a broader range of jobs, etc. On the other hand Arizona is experiencing spectacular growth and, like California, it is a very popular place with tourists (it is, after all, the Grand Canyon State)! However you value them, both domains are unique assets that give their owner's endless revenue opportunities and I highly doubt that anyone who is currently fortunate enough to own one regrets their investment.