The Internet Commerce Association (ICA), the non-profit trade association that defends domain registrant's rights, has announced their next online event for ICA members. The Domains of Brand Naming will run from 2 to 3pm US Eastern time on Wednesday, April 7. The ICA has persuaded two creative minds from one of Silicon Valley's top naming agencies to host a session in which they will talk about the challenge of branding and their branding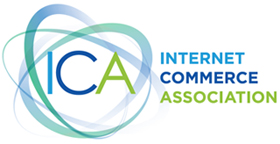 process. They are Catchword's senior strategist, linguist and co-founder, Laurel Sutton, and Creative Director Erin Milnes - both experts in linguistics and brand naming.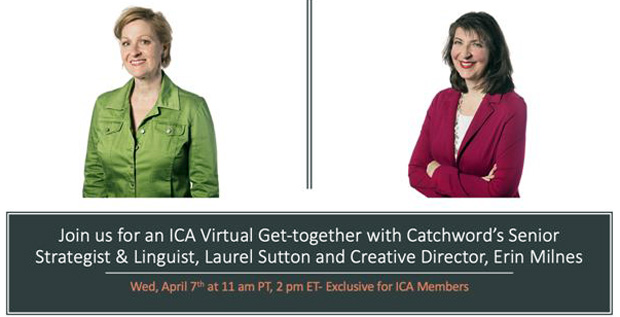 Laurel and Erin came up with the corporate identities for FireEye, UpWork, Vudu, Nature's Promise, and many others. They will cover what brand names are and what they can (and cannot) do, as well as Catchword's history, their Accelerator, and naming process. As is the case for all sessions in the ICA members only series, the meeting will be interactive, and they will reserve plenty of time for questions in the Zoom-based event. For those who miss the live stream, a recording of the hour will available for a limited time to ICA Members. Not an ICA member? You can fix that right now! Join up here and you'll get an invite to the April 7 event (as well as all future ICA events and meetings) and you will also be helping yourself by supporting an organization that has repeatedly demonstrated its ability to protect your rights as a domain owner.
Brent Oxley
(Photo credit: OxHuntingRanch.com)

The ICA has grown by leaps and bounds in recent years as industry leading domain investors, service providers and legal experts have rallied around the group and its mission to defend the rights of domain registrants around the world. HostGator and Create.com Founder Brent Oxley is the latest to throw his support behind the organization, doing so with a $50,000 contribution from Create.com.

Oxley knows from first hand experience how important it is for industry participants to band together to protect unwarranted threats against their assets and enterprises. As most of you are aware, Brent was caught up in a widely publicized nightmarish situation that threatened over two dozen domains from his multi-million dollar portfolio, including the primary business domain for his new hosting company at Create.com. For a time Oxley was prevented from accessing his domains due to a legal dispute that originated in another country. Fortunately, he has since regained access to his domains but the experience was one he doesn't want to repeat nor see others go through. His support for the ICA will be immensely helpful on that front.