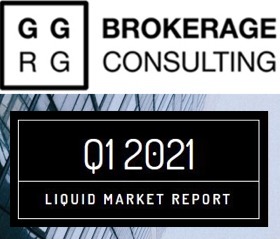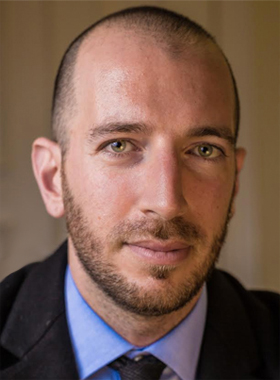 Giuseppe Graziano
GGRG Founder
At GGRG, Founder Giuseppe Graziano released the 19th edition of his company's popular quarterly Liquid Market Report. The GGRG focus has always been on short acronym and numeric domains because, due to their popularity, they offer a level of "liquidity" that most other domain categories do not. GGRG defines liquid domains as short .com domains comprised of 2-4 letters, 2-5 numbers or a combination of 2-3 characters mixing letters and numbers.
Unlike one-word dictionary domains, buyers of liquid domains still tend overwhelmingly to be domain investors. Graziano noted "only 1 out of 10 liquid domains is developed with the most developed category being 2L .com at 30%." Even so, the buy and hold crowd has been just as eager to open their wallets. Graziano reported that in the first quarter of this year, Escrow.com saw liquid domain sales on their platform soar by 54% to $17 million. "This is the best quarter I have observed at Escrow.com since we started publishing the report," Giuseppe added.
Among the various sub-categories of liquid domains that GGRG tracks, Graziano saw growing strength in most of them. "We noticed significant increases in both 5th percentile and median values for three and four letter domains as well three-character domains (a mix of letters and numbers).
Here is a navigation tip for you to get the most from the voluminous GGRG report. There are nine individual sub-categories (like two-letter .coms, three-letter .coms, etc) that you access from links at the top of the main LXDO page. Those are shown as: 2L 3L 4L 2N 3N 4N 5N 2C 3C and there are also links to Historical information and Archives on the same row. Enjoy!