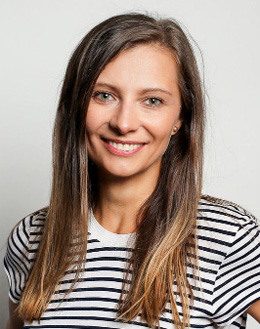 Kamila Sekiewicz
ICA Executive Director
The letter to members from ICA Executive Director Kamila Sekiewicz noted, "With so many meetings held in Las Vegas in the past, it'll be fun to reminisce about them as we create new memories. We are looking forward to meeting in person, and we're confident things in the U.S. will continue to improve. Still, we will monitor the situation to ensure we can provide a safe setting for our meeting and abide by CDC guidelines."
Kamila added, "We envision a fun event combining some member meetings and social activities. We will be announcing more details as the plans progress. There will be no admission costs; meals and drinks will be covered by members. We will be seeking sponsors and offering sponsorship opportunities to host cocktail hours, breakfasts, and dinners. We welcome your feedback and look forward to seeing many of you in Vegas this fall!"
If you are not already an ICA member, you are invited to join here. Various membership levels make it affordable for all industry participants to support the organization and its efforts on behalf of domain owners.