There is news on two fronts from Above.com today. On one hand, the company is announcing a new Above.com Managed Domain Portfolio Service that is designed to make it easier than ever for domain investors to maximize their domain traffic revenues. On the other, in a sign of the importance Above is placing on the new offering, they have brought veteran domain executive Jebidiah Burnett on board as the newest member of the company's management team.
Many of our readers already know Jebidiah well. Over the past decade he has been a key player in domain brokerage and account management with several top registries and registrars including Enom, Donuts Inc. and GoDaddy. With the Above Managed Domain Portfolio Service Burnett will use his expertise to connect top domain investors with increased revenue opportunities aimed at boosting their payouts. He will also help identify new growth opportunities for Above.com's registrar and brokerage service.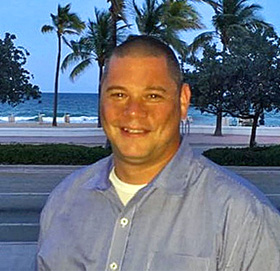 Jebidiah Burnett
Above.com
Managed Domain Portfolio Service
David Warmuz
CEO, Trellian/Above.com

For David Warmuz, the CEO at Above.com and its parent company, Trellian (a firm we profiled in a 2017 DN Journal Cover Story), the new Managed Domain Portfolio Service is the latest in a series of innovations the company has rolled out over the past 24 years. David noted, "A frequent request from domain investors on our platform over the years has been for a fully managed option. The Above Managed Domain Portfolio Service is a higher level of portfolio management, which combines two of our favorite things to do for our clients: saving precious time and making them more money."

"Every domain investor knows the tedious and time-consuming process of moving their domains around between monetization channels day-in and day-out as they try to find the highest payouts possible for their traffic. Above.com's Managed Domain Portfolio Service takes our proven algorithms and continuous testing to manage those tasks for our clients and increase their bottom line."
Warmuz added, "Since the soft launch of Above's Managed Domain Portfolio Service, Above.com clients using this option have experienced initial revenue increases as high as 40% on top of continued month-over-month growth." Much of this revenue growth is attributed to traffic sold on Above.com's Maximizer, which provides domain investors with an exclusive source of premium advertisers, performance marketers and established brands to bid on their domain traffic. These pre-screened advertisers come from Trellian Direct Search Network, which is Above.com's own exclusive, premium ad network.
"So far, we are seeing high levels of interest for this service for a variety of reasons. Some clients would prefer to focus on selling domains, yet own traffic domains that could at least pay for themselves and then some if managed properly. Another example would be those who are running other businesses and just do not have the time to consistently make sure their domains are going to the highest paying monetization channels."
For more information on the Above Managed Portfolio Service, David passed the baton back to Jebidiah who will be the point man in providing a full overview of the service and a review of your portfolio. You can email him Jebidiah@above.com.