Back in 2010, game developer Bill Karamouzis made a purchase that changed the way many of us thought about the value of domain names. As we detailed in a DN Journal Cover Story about Bill that year, his $350,000 purchase of CookingGames.com left just about everyone in this industry in a state of utter disbelief. Literally. We were flooded with messages from people who thought the sale couldn't possibly be real. Most wondered "what are "cooking games" anyway? Bill knew what they were and he knew just about everything else there was to know about both the game business and the kinds of domains he could use to make money in that field. Prior to the CookingGames.com purchase he had already spent over $4 million on other domains that his company, Addicting Games, had developed into big winners.
Having been schooled on just how valuable some obscure (to the rest of us) two-word .com domains could be, we have been following Bill's career ever since and watched his gaming empire keep getting bigger and bigger. The culmination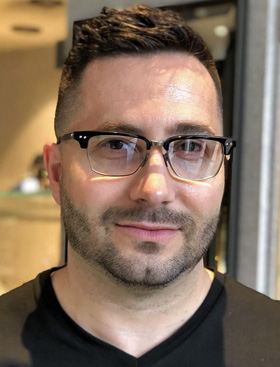 Bill Karamouzis
Addicting Games Founder
of his wisdom and years of hard work arrived this week when Karamouzis sold his Addicting Games empire to Enthusiast Gaming for $35 million. The acquisition includes Addicting Games, Shockwave, Type Racer, ioGames Space, Little Big Snake, Diep.io, EV.io, Mope.io, Math Games and more than 1,000 instant games.
| | |
| --- | --- |
| | Toronto-based Enthusiast Gaming, is a public company that calls itself the world's largest platform of communities for gamers and eSports fans. Their CEO, Adrian Montgomery, told GamesBeat author Dean Takahashi (at VentureBeat.com), "We're super-excited about this deal and about bringing Bill and his team into the fold. We're trying to own the fan experience. I think it's such a strategic fit for us to have access to this content and grow our loyal subscriber base and fan base to unlock new revenue streams." |
Karmouzis noted, "We're game developers. Everything we're doing is around product and around the player. And that's really what we focused on. Enthusiast Gaming brings so many eyeballs. They have partnerships with influencers and content creators. They have marketing relationships and partnerships with major advertisers. It's a nice marriage of the two talents between the two companies. And so for us, we're, we're excited to get our products in front of their audience!"
Congratulations to Bill and his entire team. Enthusiast Gaming has already stated they are keeping everyone from the Addicting Games crew in their rapidly growing line up.