For those who won't be able to see the session, the 2017 event it covered was called the All India Digital Skill Mission and it had scope than went far beyond domain trading alone. It involved seven intrepid Internet gurus, Jay being one of them, spending two months in one van traveling some 20,000 kilometers all the way around the vast nation to accomplish seven things:
1. Let more people in India know the benefits of Digitalization and Cashless Economy
2. Help young minds learn about blogging and digital marketing
3. How and why to pick blogging and digital marketing as a career
4. Entrepreneur, Freelancer, and other exciting Internet-based
career options.
5. To explore 50+ major cities in our Incredible Country.
6. To explore 100+ villages and towns to reach each and every corner to enlighten the lamp of Digital India.
7. To meet thousands of bloggers who are already part of this big community.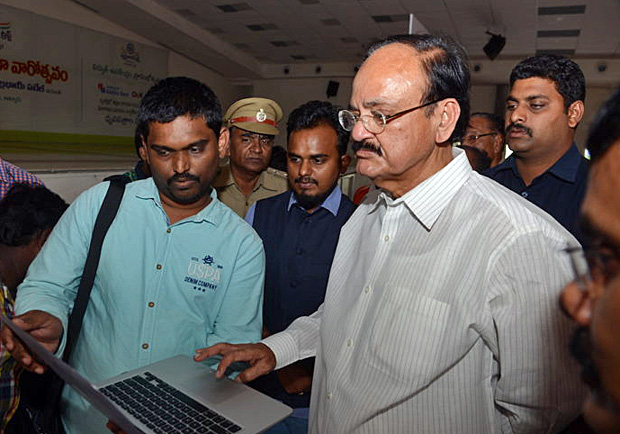 Above: The mission and its website was launched by Honourable Shri M Venkaiah Naidu, Union Minister of Urban Development, Housing and Urban Poverty Alleviation and Information & Broadcasting (in white shirt) and the trip was presented by the IIPDS Genlish HighwayMonks.
The seven traveling Team Members (most of whom did not know each other personally beforehand) put the mission on their shoulders and made it a success. All are well-known bloggers, digital marketing trainers and consultants who have one thing in common - a passion to reach as many people as they can to impart and share what they have learned about the various ways to earn money through internet. One of them, Sai Ramesh, a professional blogger and digital marketer, was credited with masterminding the mission.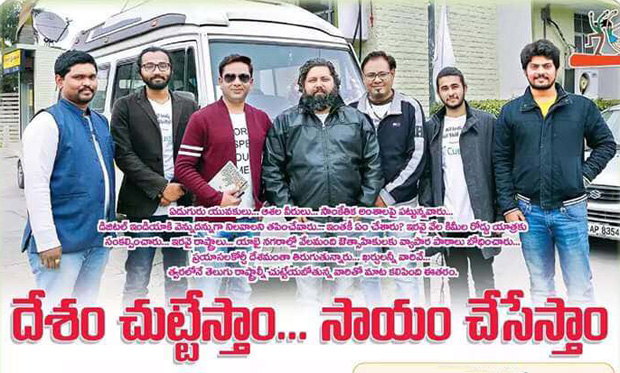 Above: A newspaper clipping showing Jay Paudyal (center)
and his teammates on the All India Digital Skill Mission 2017.
The team started their journey in Kashmir on January 15, 2017 and finished it when the arrived in the nation's capital, New Delhi in the middle of March. The map below shows the route they took and the primary stops made along the way: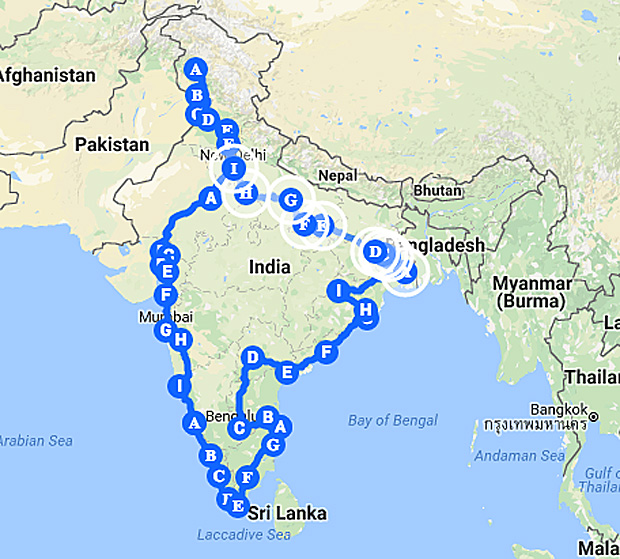 During the trip the team visited hundreds of village schools, ITIs, IITs, IIMs, and other educational institutes, delivering presentations that were completely free to all attendees.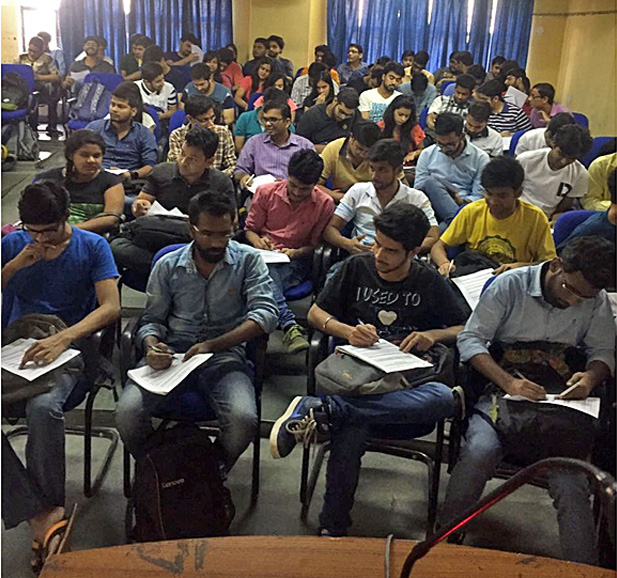 Above: A common scene on stops during the All India Digital Skills Mission - a room packed with local men and women who wanted to learn how the Internet can be used as the gateway to a brighter future. This particular one was a Workshop at the Surajmal Institute of Technology in Janakpuri, New Delhi.
In the course of their two-month journey the Mission team spoke to countless thousands of people and undoubtedly created many new digital entrepreneurs who will follow in their footsteps and, in turn, share what they have learned with their countrymen. The mission team was presented with many well deserved awards when they finally returned home, but nothing beat the personal gratification they got from making so many new friends and helping so many people along the way. I would love to see the model they established adopted in other countries around the world. The Internet has been with us for decades now but, as the current pandemic showed us, it is more important than ever now and it is still very much the future that millions more can benefit from if they are shown the way.
Jay shared a lot of his personal photos from the trip in his NamesCon session and this post barely scratches the surface of what the mission team accomplished. For that, you will want to visit the official All India Digital Skills Mission website for the details on how it all came about, who all of the players were and the remarkable road they followed into history!