I've just returned from a very pleasant family vacation on the opposite side of the country from our home base in Florida, spending it in the beautiful Pacific Northwest near Seattle. Of course, the domain industry never rests so there has been a lot to catch up on since getting back. While I was away Verisign released their quarterly Domain Name Industry Brief (.pdf file) that always includes a treasure trove of information. The latest edition, covering the closing quarter of 2021, reveals that the year ended with 341.7 million domain names registered across all extensions worldwide.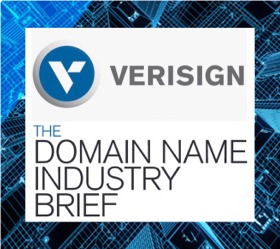 Given the boom in the domain aftermarket, that represents a smaller year over year increase in registrations than most might expect. Only 1.6 million domains were added, pushing the total up just 0.5% but, in a moment I'll show you why growth was better than those numbers indicate.
While the overall growth rate was modest, it was a different story for Verisign's flagship .com TLD. 2021 ended with 160 million .coms registered, a jump of 8.3 million from the previous year, representing a healthy 5.47% increase for .com. Verisign also administers .net and, as has been the case for years, that TLD continues to tread water, ending 2021 with 13.4 million registrations - the same number the .nets had a year earlier.
The ccTLDs finished 2021 with 127.4 million domains registered. That is down 5.3 million, a 4% drop, year over year. Now, that would be very disappointing if we couldn't track it to a single cause - but we can. China's .cn underwent a zone reduction in 2021 that lopped a whopping 9.4 million domains from the TLD, accounting for all of the general ccTLD drop and then some. When you take .cn out of the equation, the ccTLDs actually gained 4.1 million domains and enjoyed a 3.8% increase.

With the .cn situation, you can also see why the total number for all TLDs appeared to be so lackluster year over year.
Shifting to the new gTLDs, while they have been producing impressive aftermarket sales in some select TLDs, their total number of registrations slid in 2021, finishing the year down 5.2% to 24.7 million after coming in 1.3 million below the previous year's number. In this group, with hundreds of competing TLDs, the results vary wildly with some clear winners at the top while most others are still working on building recognition and a loyal user base.