Jeanette Eriksson has been a leading figure in the new TLD space for almost a decade now. The former Vice President of the .GLOBAL registry, who is now the VP of Marketing and Online Brand Protection at Desktop.com, is also a freelance author and consultant. Several weeks ago Jeanette began working on a deep dive into where new TLDs stand now, gathering perspectives from thought leaders as well as recommendations for online branding strategies for today's environment. The engrossing end result was made available to all today when Jeanette re- published the information as a free LinkedIn article (the piece was originally published by World Trademark Review and was accessible only to their paid subscribers).
As most of your are aware, a new round of TLDs is in progress at ICANN, so this information is especially timely. In this piece, Jeanette analyzed the interests of five key stakeholder groups, shared commentary she received from a wide range of industry veterans and assembled the top takeaways for brand owners.
At the start, from her own experience during the first round of new TLDs, Jeanette noted, "Opinions live on long after the ICANN processes are concluded. It is thus worthwhile identifying some of the roles and underlying mechanisms that affect how these domains are presented to brand owners and the general public. Understanding this helps us interpret the information we are presented with, and can ultimately lead to better decision making for clients and ourselves.
I was one of the people Jeanette asked about those wide ranging opinions of new gTLDs that continue to create debate nearly 10 years after they were introduced. She published my thoughts on that:
ďOn the business side of it I think there has been too much sniping between legacy domain advocates and the new gTLD advocates with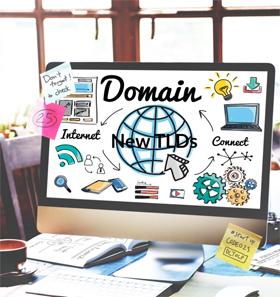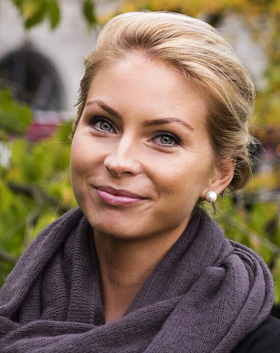 Jeanette Eriksson
VP of Marketing & Online Brand Protection Desktop.com
both spending too much time denigrating the other - rather than focusing on their own strengths. I think this came from each side feeling the success of the other would come at their expense - but that hasnít been the case. .com is stronger than ever in registrations and the aftermarket. They have also become pricier in the aftermarket which has created opportunities for strong new gTLDs to serve markets that need more affordable options. The growth in demand for domains in general has left room for everyone to succeed on their own merits. When Verisign took over the .com registry in 2000 only 20 million .com domains existed. There are over 156 million now. That hasnít left many viable terms available in .com that SMBs can afford. New gTLDs provide them with options and if our concern is the health of general economies, more options is a good thing for everyone.Ē
The above barely scratches the surface of the extensive ground covered in Jeanette's article, so don't miss this opportunity to read the entire piece here.