A new registrar, IT.com, was one of the domain companies that had a big presence at the Web Marketing Festival. In the photo below, IT.com's Social Media Manager, Tatyana Tarassenko (left), was on hand to greet attendees at the company's booth. It made a lot of sense for IT.com to exhibit in Italy. The country's ccTLD is .it, so being able to register 3rd level domains at IT.com (like Rome.it.com or Vino.it.com) could resonate with Italians who also recognize .com's status as the world's most popular gTLD.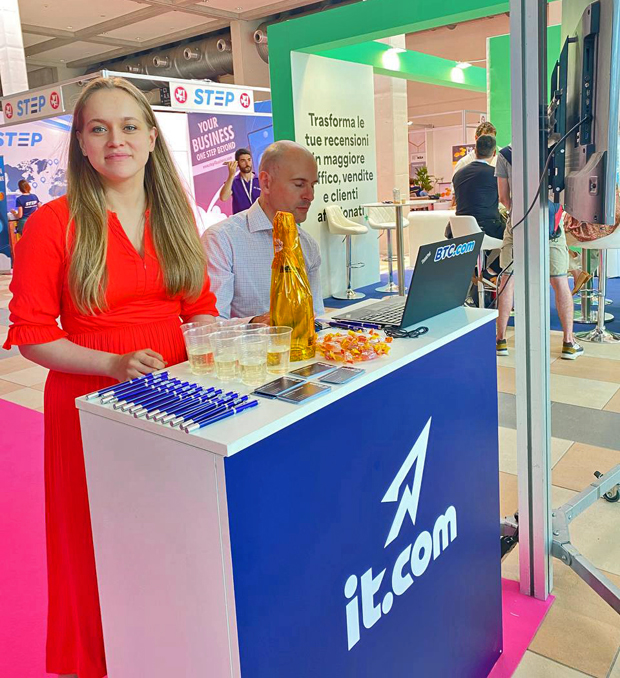 Below: The vast exhibition space at the Rimini Fiere included a number of spots where attendees could take a break, catch up with messages and chat with friends.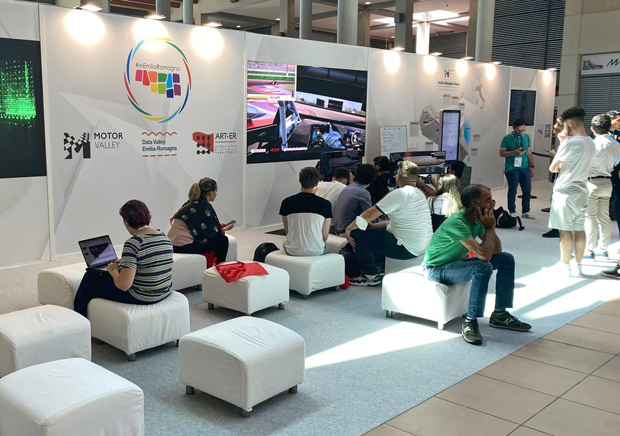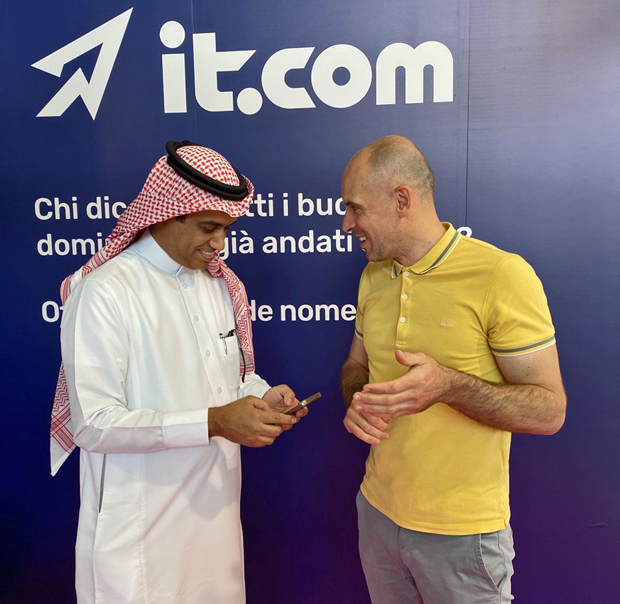 Above & below: IT.com Business Manager Rolandas Japertas (at right) stayed busy making new acquaintances from the steady flow of attendees at the IT.com booth throughout the Festival.
Below: Meanwhile, Tatyana (right) continued to work the room, making sure no one went home without an IT.com business car and ink pen....and you thought Social Media Managers only worked online!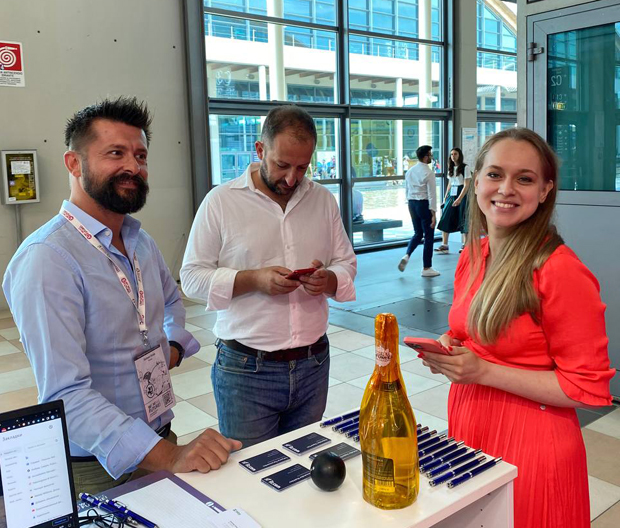 We don't know who ended up with the bottle of champagne at the IT.com table above, but those who missed out still had no problem getting a celebratory drink at this evening party sponsored by IT.com (below).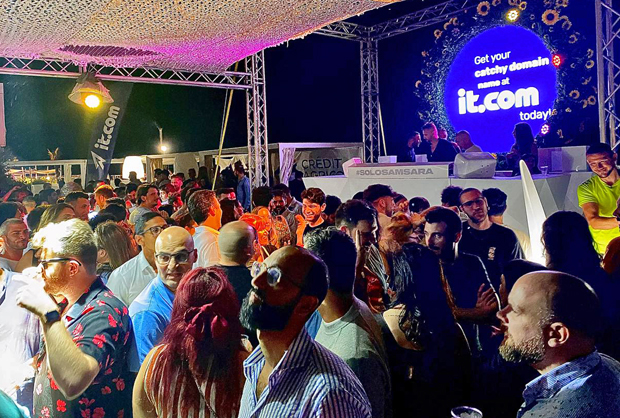 After seeing photos from the Web Marketing Festival (courtesy of Igor Furdyk at Linkoeln.com) we are even more excited to know that our turn is coming on this side of the pond when NamesCon Global runs August 31 through Sept. 3 in Texas's capital city. Hope to see you to Austin!