In one of our bi-weekly domain sales reports last month you may recall seeing three of the top ten sales jointly credited to SecretBrokerage.com and CryptoExchange.com - Rake.com at $175,000, Hot.co.uk at $99,500 and Stretcher.com at $35,000. In addition to being impressive sales, I noted in that report that in each case the buyer wanted to pay with cryptocurrency but the seller wanted to receive US dollars.
The extra hoops that creates can derail a deal but all three sales were completed in friction free escrow protected transactions thanks to a partnership SecretBrokerage (SB)

+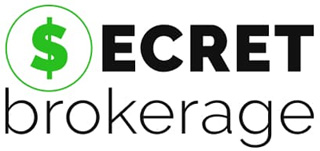 Founder Arif Sengoren formed with Crypto Exchange. As part of that agreement, Arif also became Senior VP of a new Domain Division at Crypto Exchange.

This is the kind of service a lot of people have been looking for since the Covid-fueled boom in domain and digital asset sales began a couple of years ago. That surge resulted in a lot of veteran domain owners who weren't sold on crypto finding themselves in a marketplace where crypto-rich buyers wanted to use their preferred currency to diversify into domains. That is where Sengoren, who is intimately familiar with both camps, saw an opportunity to team up with Crypto Exchange (CE) to help currency of both kinds flow smoothly through this increasingly busy intersection of old and new.

Arif Sengoren
Founder, SecretBrokerage.com

I've now had a chance to circle back around to Arif and get more details on exactly how the service works. It starts when a CE client who has set their sites on a particular domain decides they also want SecretBrokerage.com's help to acquire that domain. In that case, if the buyer wants to pay with cryptocurrency but the seller will only accept US $, SB pays for the domain in dollars from their own account, with that transaction typically done through Escrow.com. Then, effectively becoming the seller, SB accepts cryptocurrency payment from the buyer through CE who also provide a new cryptocurrency escrow service to protect both parties.

Arif noted, "SecretBrokerage uses CryptoExchange.com (CE) for our crypto transactions and CE sends us their clients who want to acquire domains. Rake.com was a good example of this. The CE client wanted Rake.com and we were able to acquired it for them and allow them to pay for it with cryptocurrency."
As most of our readers know, crypto prices have fallen significantly this year, so we had to wonder if that has impacted the number of domain transactions SB and CE are handling. Sengoren said, "No, the price of crypto hasn't affected the volume of transactions we do. People buy or sell domains with crypto for several reasons. One bears repeating - Privacy Privacy Privacy! Two, it is difficult for a lot of people to cash out crypto. Three, taxes. In a lot of jurisdictions using crypto to buy a domain creates no tax on the crypto profit. Four, diversification of their assets while keeping them digitally based. In the end, it is the overall economy that decided how many transactions are being done."
CryptoExchange handles transactions involving physical goods as well as digital assets. Their Bitcoin Marketplace allows consumers to buy products with bitcoin and product owners to sell their items for cryptocurrency. While domains have been the top sellers at CE, watches are a strong number two, followed by cars and real estate. Most transactions remain private, so the few domain sales that have been reported from SB/CE have been made public only because both the buyer and seller allowed the information to be released.

You can learn more CryptoExchange.com and SecretBrokerage.com on their respective websites. Also, as someone who has never owned or used cryptocurrency, I found the Learning Center at CryptoExchange.com to be a very useful resource. It covers every aspect of cryptocurrency, including definitions of the dozens of terms the crypto field has spawned.

Image from Bigstock
(Posted October 12, 2022)
*****