If you've attended any NamesCon conference since World Hosting Days (WHD) purchased the domain industry's premier conference from Richard Lau in 2016, you have almost certainly crossed paths with Head of NamesCon Helga Neumer. You may not have known it because Helga spent most of her time behind the scenes skillfully managing the endless array of tasks that kept the show running like clockwork. As busy as she was, she always had a smile for attendees and went out of her way to make everyone feel at home.
Helga is the ultimate pro and she always made my job of covering NamesCon easier. That is why I was sorry to get the email she sent to the NamesCon community today letting us know this was her last day with the big event, but I am happy for others who will benefit from her efforts in whatever she chooses to do in her next adventure.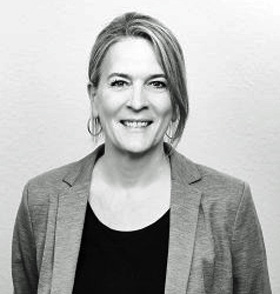 Helga Neumer
Head of NamesCon 2018-2022
In the email Helga wrote, "Today is my last day with the NamesCon team. What a wild ride! Thank you for making my experience with this event so wonderful. I will miss NamesCon—especially the friendly and welcoming community that makes the domaining world so great. I won't say "goodbye", because it's such a small world—hopefully, I will see you around soon! The future is exciting, and I hope we'll still explore it together one way or another. Meanwhile, please stay in touch through LinkedIn and my personal email. Merry Christmas and a happy New Year!"
When WHD (who also stages the massive annual Cloudfest conference for the hosting industry) purchased NamesCon, Helga was their Director of Marketing, so she immediately took on those duties for NamesCon too. In December 2018 she was elevated to Head of NamesCon, the role she has filled so ably through today.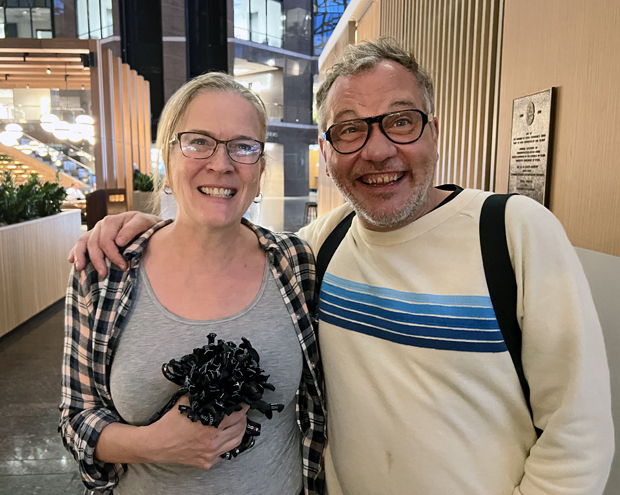 Head of NamesCon operations Helga Neumer and the Chairman of the NamesCon Advisory Board, Soeren von Varchmin, at the 2022 NamesCon Global conference in Austin, Texas.
NamesCon itself has now gone through three ownership changes since 2016. In 2017 WHD (and their two conferences) were acquired by GoDaddy as part of a bigger deal in which GoDaddy bought WHD's parent company, Host Europe Group. Then, in 2021, GoDaddy sold the two shows to a newly formed enterprise - their current owner, WHD Events GmbH. Throughout the ownership changes, NamesCon continued to present consistently great conferences, including innovative online editions created by necessity in the middle of the global Covid 19 pandemic. The entire NamesCon team deserves credit for that constant presence and consistent quality, and Helga's indispensable role will always stand out on her resume. So, we will also decline to say goodbye, instead saying thnk you Helga and we look forward to saying hello again at the next available opportunity!