it.com domain registry officials were pleased with their Sunrise registration period that ended January 31. Sunrise gives trademark holders an opportunity to secure domains related to their brands before general availability begins. The now open first stage of general availability is an Early Access land rush period, running until February 19, that is spotlighting the short list of domains the registry classified as premium names (only about 3,000 it.com domain were priced at premium levels).
The administrator of the it.com registry, UK Intis Telecom, put together a priced list (in the standard .csv spreadsheet format) showing all of the premium level domains so anyone can see the exact cost of everything that is available (the prices range from $590 to $7,590 and the renewal cost is at the standard rate, not the premium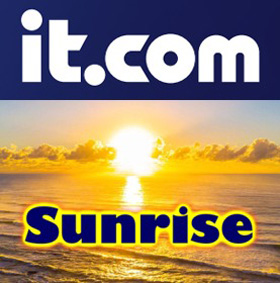 Image from Bigstock
cost). During this stage registrants can also get any of the non-premium domains at standard registration rates (those price are set by the individual registrars).
Munir Badr, Senior Advisor to it.com, said, "We now want to encourage early adopters to choose from a wide variety of available domain names, both premium and general availability, while the going is easy." Registrants can search for available it.com domain names at wee-known registrars including 101domain, MarkMonitor, Marcaria, Nomeasy, CSC Global, Encirca, Key Systems, AEServer, Domgate, and many others. A complete list of accredited it.com registrars is available on the it.com website.
UK Intis Telecom is now embarking on a global campaign to meet as many potential registrants as possible, face to face, by sponsoring or co-sponsoring key conferences and meetings throughout 2023. Those already include these (with others likely to be added):
11/1/2022 - Contracted Parties Summit, Los Angeles, CA, US.

2/6/2023 - Domain Pulse, Winterthur, Switzerland

2/21/2023 - APTLD Meeting 83, Vientiane, Laos

2/27/2023 - Mobile World Congress, Barcelona, Spain

3/1/2023 - Affiliate World Dubai, UAE

3/11/2023 - ICANN Community Forum, Cancun, Mexico

3/20/2023 - CloudFest, Europa Park, Germany

5/8/2023 - Nordic Domain Days, Stockholm, Sweden

5/9/2023 - Middle East DNS Forum, Istanbul, Turkey

6/12/2023 - ICANN Policy Forum, Washington DC.

10/21/2023 - ICANN General Meeting, Hamburg, Germany
it.com invites registrars and potential partners to visit them at any of these events to learn how they can profit by offering it.com domain names and featuring them on their websites through landing pages or in domain search results.

Joe Alagna, Advisor to it.com (seen at left), said, "New gTLDs were a boon and a windfall to domain name registrars, but they are no longer new. And a second round of TLDs are simply vaporware right now. The it.com domain name is new and it's a real opportunity for immediate sales, revenue, and customer satisfaction. Registrars can get accredited quickly and connect to their systems via EPP or WHMCS at https://get.it.com/for-registrars."
(Posted February 3, 2023)