The Dot UK Group is a new entity on the domain scene but the three partners who formed it have a wealth of industry experience between them and they have wasted no time making their presence known with a series of acquisitions. The trio includes Ryan Ewen, the CEO of well established domain and website marketplace DigitalCandy.uk, veteran entrepreneur and attorney Jeff Behrendt and fellow domain specialist, Mo Zaffer.
Ewen told us the group was formed to build a foundation designed to put UK domains back on a fast growth track. Ewen said, "Since 2014 when Nominet (the governing body for UK domain names) released the shorter .uk domain extension with rights of registration ceasing in 2019, there has been confusion between the traditional .co.uk and .uk extensions causing prices to plummet."
Ewen believes that the services the group has acquired, combined with their experience, will reverse that trend and establish the new group as a major player in the UK domain market. Those acquisitions include: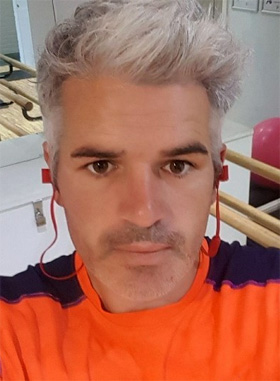 Ryan Ewen
Co-Founder, Dot UK Group
Brandable.co.uk, a market platform positioned to be the place to buy and sell premium UK domain names. Ewen noted, "At present, existing platforms consider .uk and .co.uk domains as an afterthought – it means that when someone searches for a domain name, UK domains appear way down the list after .xyz, .io and several others, despite the UK market being one of the top countries for online business. As a UK company if you want to rank highly in Google and reduce advertising costs then a premium .co.uk or .uk domain gives credibility to your business."
Flip.uk – Currently Flip is one of the leading auction platforms for UK domain names. Ewen said, "For domain investors the ability to monetize domains and sell them quickly is key to running and growing a portfolio. Currently there are few outlets to achieve this and as a result the overall market is subdued. There will be some new features and a refreshed look which will further enhance the offering."
Another acquisition involved the purchase of a portfolio of domains rather than a domain service. Co-Founder Jeff Behrendt said, "Dot UK Group has acquired a 50-domain portfolio that includes ultra-rare domains like h.co.uk and h.uk, d.co.uk and d.uk, n.co.uk and n.uk, h.co.uk and h.uk, brain.co.uk and brain.uk and vaccine.co.uk and Vaccine.uk. These domains will be listed for sale on Brandable.co.uk and will encourage other premium domain holders to list their assets on the platform. Premium assets sell well when they are listed alongside other premium assets."

Co-Founder Mo Zaffer added: "It is time for the UK market to get the exposure that it deserves. We are excited to see how the forthcoming months will play out. These acquisitions demonstrate our commitment to the UK market and we are excited for further development within the UK space."

In a related note, Ewen's company, DigitalCandy.uk has acquired the industry's original domain forum DNForum.com, in a separate transaction not related

Jeff Behrendt
Co-Founder, Dot UK Group

to Dot UK Group. As it has in the past, DNForum will continue to feature discussions about all TLDs. DigitalCandy is expected to release more details on that acquisition this week.
(Posted February 20, 2023)