Verisign has released their latest quarterly Domain Name Industry Brief, covering the closing quarter of 2022 and wrapping up the past year as a whole. The year ended with 350.4 million domains across all TLDs worldwide. That is up 8.7 million from the end of 2021, representing a growth rate of 2.6%. However, the rate of growth within domain categories varied considerably, running from no growth to double digit gains.
.Com remains, by far, the the dominant TLD on the Internet but its growth rate has stalled in recent quarters. .Com closed 2022 with 160.5 million registrations, down 400,000 from the previous quarter, but up a bit (500,000) from 160 million at the end of 2021 to post a 0.3% increase year over year.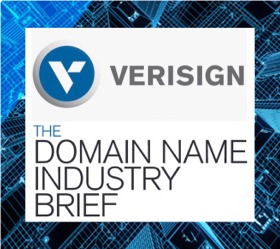 Verisign operates both .com and .net and the story was similar for .net. The TLD finished 2022 with the same number of registrations it had at the end of the previous quarter, 13.2 million, and actually slipped a tick year over, down 200,000 from the 13.4 million in force at the end of 2021.
The "new" gTLDs, as a group, enjoyed the highest growth rate, 11.1%, but that category is working from a much smaller base. The new G's added 2.7 million domains in 2022 to finish the year with 27.4 million registered worldwide. However, within the group there are big differences between the haves and have nots. The 10 biggest new gTLDs account for over half of all registrations in a group that now has over 1,000 competitors.
The ccTLDs continued to enjoy a healthy growth rate, moving up 4.5% after adding 5.7 million domains to close 2022 with 133.1 million registered worldwide. The country code group, like .com, is working from a much larger existing base which can make it harder to maintain high percentage growth rates. The ccTLD category is 82% of the size of .com while the new gTLDs, at this point, are just 17% of .com's size.