Last month we told you about Sedo and InterNetX releasing their comprehensive 2023 Global Domain Report, a 74-page study that provides an unparalleled look at how the domain industry is faring in every key market around the world. The only thing that could be better than that free document would be having experts from Sedo and InterNetX personally sit down in a live setting to answer questions and provide a better understanding of the voluminous data in the new report. Well, that is exactly what is going to happen on Wednesday, April 19 at 4PM CET (Central European Time) which is 10AM U.S. Eastern Standard Time.
That is when eco - the Association of the Internet Industry will be presenting a free webinar featuring Simone Catania, the Global Content & Communications Manager at InterNetX, and Christian Voss, the Chief Marketing Officer at Sedo. Simone, who is responsible for the content across InternetX's blog and other channels, is also one of the authors of this year's report. Christian is responsible for identifying, defining, creating and promoting Sedo's product portfolio and expanding the company's market presence.
During the webinar they will provide a detailed overview of the key points presented in the 2023 Global Domain Report including: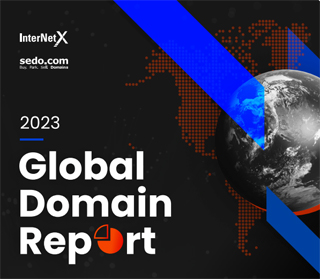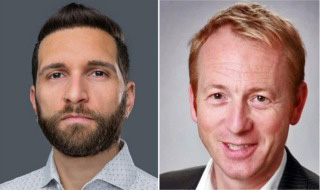 Simone Catania (left) and Christian Voss
will be speaking at the Wednesday webinar.