Public Interest Registry (PIR), the people behind .ORG, are now accepting nominations for the 5th annual .ORG Impact Awards, an annual celebration that recognizes outstanding mission-driven individuals and organizations from the global .ORG Community for their positive contributions to society. A total of $180,000 in prize money will be donated to award recipients with $50,000 of that going to the overall winner, so make sure you get your nominations in before they close June 28, 2023 (all nominees must be tied to an active .ORG website).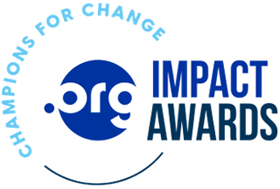 Your nominee doesn't have to take the top prize to win either. Every Category winner will receive $10,000 and, for the first time, all finalist organizations will each receive $2,500 each, plus travel and accommodations for two representatives to attend the in-person award ceremony November 16, 2023 in Washington, D.C. The ceremony itself will be something special this year as it will be the first time PIR has been able to stage it in person since the pandemic began. Additional event details will be released in the coming months.
Beyond the donation, receiving a prestigious .ORG Impact Award will help raise the profile of winning organizations, ultimately driving additional donations, funding, talent acquisition, partnership development and audience reach.
For more than 30 years, .ORG has served as the trusted home base that everyone from individuals and small community groups to large corporations and multinational NGOs have used to positively impact the communities they serve. Over the past four years, the .ORG Impact Awards have recognized 155 outstanding .ORGs from over 60 countries. Through the Awards, Public Interest Registry has donated $325,000 for transformative work taking place around the world. You can see the full list of last year's .ORG Impact Award winners here.
Categories for the 2023 Awards include:

Health and Healing

Quality Education for All

Diversity, Equity, and Inclusion

Environmental Stewardship

Hunger and Poverty

Community Building

Rising Star

.ORG of the Year
Submissions will be evaluated by a judging panel of leaders in the internet, nonprofit, and marketing sectors. The top five entries per category will be named as finalists on September 19, 2023 and will be eligible to win the .ORG of the Year award. As noted above, winners will be announced on November 16, 2023 at the in-person awards ceremony in Washington, D.C.
PIR President and CEO Jon Nevett said, "As we celebrate our fifth annual .ORG Impact Awards, we are excited to once again recognize outstanding changemakers across the world who work tirelessly to create change and drive progress for good. This year's celebration will be particularly special as winners and finalists will gather for an in-person ceremony for the first time since 2019. If you are, or know, a changemaker committed to mission-driven work, we encourage you to submit a nomination. I hope you join our growing community."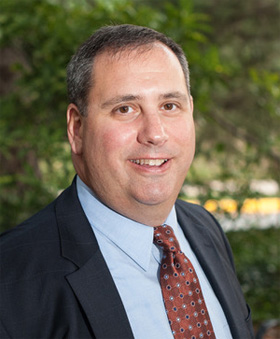 Jon Nevett
PIR President & CEO Jon Nevett