Ajene Watson, Managing Director of Dot Hip Hop, LLC, noted, "As my partner, Monte Cahn, will often stress, .HipHop Websites, .HipHop email addresses and now other types of .HipHop digital assets in Web3, offer creators more control and full ownership over content, user data, and fan interaction. The .HipHop domain extension is an immediate identifier that a platform and its creator are part of the community and global multinational culture of Hip Hop. The web3 layer would provide users of the .HipHop extension with an additional financial tool to generate, collect and protect the money earned from their talents. Web3 tools like this further support artist independence while advancing the community's effort to reclaim Hip Hop as its birthright."
August has been a very busy month for the .HipHop team. In addition to on this project, the registry crew has spent much of the month in New York City, taking part in a variety of events they sponsored to support the 50 Years of Hip Hop celebration in the city where the world changing genre was born.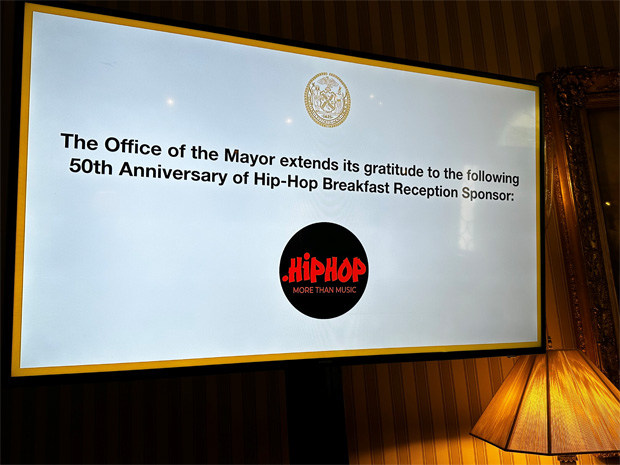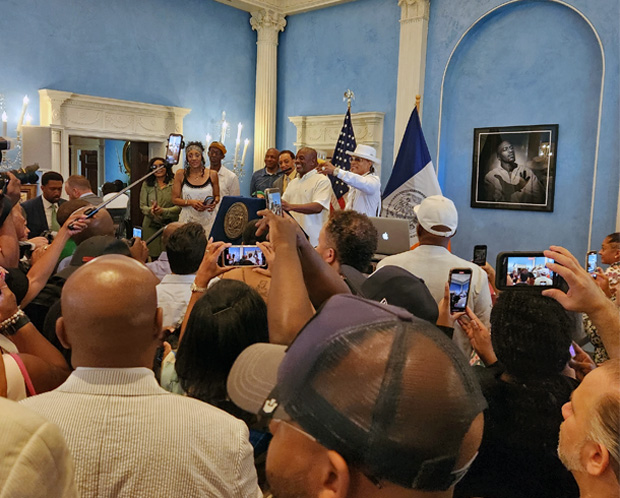 Above: On August 11, New York City Mayor Eric Adams hosted a celebration of 50 years of Hip Hop at Gracie Mansion, honoring some of the pioneers including MC Sha-Rock, Coke La Rock, Kool Herc, Ralph McDaniels, and DJ Red Alert. .HipHop gifted each of the honorees with their own .HipHop domain names.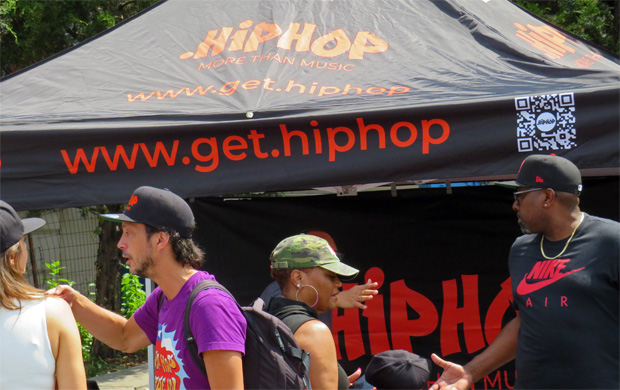 Above: Fans congregate outside the .Hiphop tent during the Universal HipHop Museum's Park Jam.
Below: .HipHop Co-Founder/Co-CEO Monte Cahn with Hip Hop legend Ice-T helping to fly the registry's colors in New York City.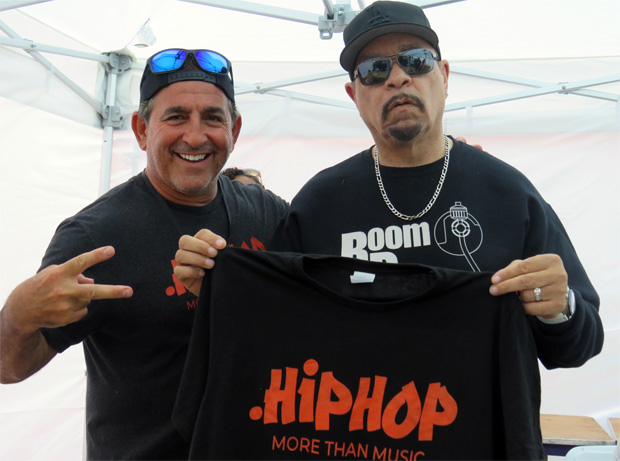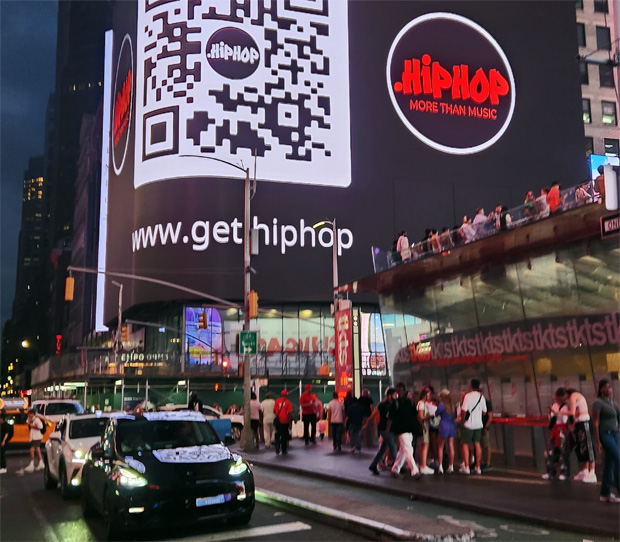 Of course, of you want to be seen in New York City, Times Square is the place to be and .HipHop had that base covered too. You can learn more about .HipHop domains here.