We have just finished breaking down our industry-wide reported domain sales data for the first quarter of 2010 to see how the latest quarter stacked up against the same quarter last year (1Q-2009).
On the surface - in terms of total dollar value, the comparison didn't look good. A total of $28.3 million in domain sales were reported to us in 1Q-2009. In the first quarter of this year that figure dipped to $23.1 million, a drop of 18.3%. However, to show you how much of a difference just a few major sales can make, the entire year over year difference can be attributed to the three biggest sales in each of those quarters.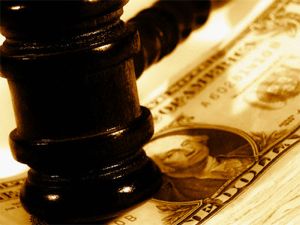 In 1Q-2009, the three largest sales; Toys.com at $5.1 miilion, Fly.com at $1.76 million and Auction.com at $1.7 million totaled $8.56 million. In 1Q-2010 the three biggest sales; Flying.com at $1.1 million, Poker.org at $1 million and Credit.fr at $851,000 totalled just $2.95 million. That is a difference of $5.61 million in the top three sales alone - accounting for more than the $5.2 million drop in the entire market total, year over year.
Another development also significantly impacted the dollar volume of sales reported in 1Q-2010. Midway through the quarter the AfternicDLS (comprising Afternic.com and BuyDomains.com) changed their sales reporting policy. They stopped reporting all of their sales and instead began releasing a weekly sampling of their overall sales.
In the first six weeks of the quarter in which they reported all sales of $1,000 and up the total they reported to us was $3.45 million sales. Over the last seven weeks of the quarter, the sample of sales reported totaled a little over $753,000. That's a difference of about
$2.7 million between what they reported in the first half of the quarter and what was reported in the second half. Assuming their sales held steady throughout the quarter that is $2.7 million or so that would have been added to the $23.1 million reported industry wide. This reporting change will affect all year over year comparisons for the next several quarters as 2010 numbers will be competing against quarters in 2009 when the full complement of AfternicDLS sales were reported.
While total dollar figures are subject to wide fluctuations depending on the value of high dollar sales, reporting changes, etc., a more revealing figure - the median sales price - gives us a more accurate view of the overall market. The median is the price at which half of all sales were higher and half were lower. By that standard 1Q-2010 showed a slight improvement over both 1Q-2009 and the preceding quarter (4Q-2009). The median sales price reported to us in the latest quarter was $2,643. In the last quarter that number was $2,610 and in 1Q-2009 it was $2,600. That number shows us that overall domain values have held up and even improved a bit over the past 12 months.
| | |
| --- | --- |
| In our popular weekly sales column we have three separate charts - one that includes all extensions (and is typically dominated by .coms), one that ranks ccTLD sales and another that ranks non .com gTLD sales. In breaking the 1Q-2010 results down by category, we found that .com sales accounted for $14.48 million of all sales reported (about 62.5% of the total) with the median .com price coming in at $3,188. | |
Before I get into the ccTLD and non .com gTLD numbers it should be noted that we track .com sales of $2,000 and higher while we track all other extension starting at $1,000. As a result,

medians for .coms in our database have a built in advantage because they are not pulled down by sales in the $1,000-$2,000 range. If you look at all ccTLD sales reported to us the median price in 1Q-2010 was $2,040, however if you count only the ccTLD sales of $2,000 and higher, the same parameters used for .com, the ccTLD median jumps to $3,491 - actually topping the .com median. That came as a surprise to me as I'm sure it will to many others.

The ccTLD market continues to gain momentum. In 2009, the average total of quarterly ccTLD sales was $4.47 million. In 1Q-2010 that number jumped 23% to $5.49 million and represented 24% of all reported sales - continuing a hot pace the country codes set in 2009 after they had accounted for just 11% of all reported domain sales in 2008.
When the ccTLDs started surging a couple of years ago, the non .com gTLDs saw their sales begin shrinking. In 1Q-2010 that group had $3.12 million in total sales reported - representing just 13.5% of all sales reported. The median price for non .com gTLDs (sales of $1,000 and up) was $1,877.
In a related observation - as most of you know, ICANN plans to start rolling out an unlimited number of new gTLD extensions in the next year or two. With the established extensions in the segment already trailing the rest of the market, the odds of aftermarket success for new ones does not look very promising.
.CO Registry Sunrise Gets Underway - Founders Program Offers Opportunities to Domain Developers.
As we write this newsletter (on Sunday, April 25, 2010), the .CO registry is preparing to open its global sunrise period (when qualified trademark owners can claim domains) on Monday (April 26). that will run through June 10. Land Rush will be held June 21-July 13 followed by general availability of .CO domains beginning July 20. .CO is the country code for Colombia but it is being re-launched as an unrestricted extension that buyers, if they wish, can use as an abbreviation for a popular word such as "company" or "community" in their website branding and marketing efforts.

The registry is encouraging development by early adopters of the extension through an innovative Founder's Program that will award high profile domains to the developers who submit the best plans for

a relevant website. I recently had a phone conversation with .CO Registry CEO Juan Calle and the registry's Marketing Director Lori Anne Wardi to find out more about the program.
.CO Registry CEO Juan Calle

They said the .CO Founders program is open to individuals, businesses, big brands, agencies, bloggers, affiliate and Internet marketers, developers, advertisers, non-profits and entrepreneurs of every kind – anyone interested in building a brand online, launching a website, blog, or community.

If you are selected there will be no cost to obtain rights to develop the unassigned domain you want. The website will remain on .CO servers but at the end of the development agreement term those who fulfill their obligations will be able to register the domain they built at standard registration fee to finalize their full ownership of the site. You can download a fact sheet (.pdf file) that fully explains the Founder's Program if you would like to learn more about how the program works.

You will need a record of past development success to be selected for this program. The deadline to apply (application .pdf file) is June 15 and Calle and Wardi said you can normally expect a response to your application within seven days.