Editor's Note: We will be away celebrating Thanksgiving with family Wednesday through Friday (Nov. 22-24) so there will be no sales column this week. However, we will bring you completely up to date on all sales since our last column below (from Nov. 15) with a double-length report that will be released Wednesday evening, November 29. We wish all of our U.S. readers a very Happy Thanksgiving and want everyone, wherever you may live, to know that we are especially thankful for you!

1-Letter German Domain Draws Highest Price Reported This Week - ccTLDs Take 2 of Top 3 Spots
This was a very good week for the ccTLDs. They produced the biggest sale of the week, two of the top three and took six places overall on our latest all extension Top 20 Sales Chart. Sedo's $57,720 sale of a German country domain, J.de, led the way while an Australian domain, Urban.com.au, filled the #3 slot with a $48,260 sale brokered by DBR.com.au. Both of those domains rank among the six biggest ccTLD sales reported so far this year (the YTD Country Code Top 100 is the second chart on the page linked to).
The week's biggest .com sale was sandwiched in between those two ccTLD sales. That, likely to no one's surprise, was an ever-popular 3-letter domain, ANI.com, that went for $49,000 at Sedo. Two more .coms rounded out the first five with Michael Mann's DomainMarket.com selling #4 HighGrade.com for $38,500 and Chirag Chavda brokering the $21,900 sale of #5 2906.com. The .coms went on to pile up 12 of the 20 chart entries with Sedo accounting for seven of those and DomainMarket four).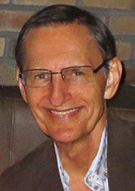 By Ron Jackson
The non .com gTLDs were limited to two spots on the Big Board with the highest of those being a new gTLD sale. Former Chicago.com owner Josh Metnick moved #12 BTC.exchange for $12,500 in a private transaction. Sedo, who swept a dozen chart entries, posted the other sale in that category, moving #17 (tie) HHO.org for $9,888.
Here is how the sales leaders stacked up for the week ending Sunday, November 12, 2017:
HealthInsurance Services, Inc
eHealthInsurance Services, Inc
eHealthInsurance Services, Inc
The DN Journal Top 20
Highest Reported Domain Sales - Mon. Nov. 6, 2017 - Sun. Nov. 12, 2017
(Foreign currency to U.S. Dollar Conversions Based on Rates in Effect Nov. 15, 2017)

Domain

Sold For

Where Sold
1.
J.de
€49,000 = $57,820
Sedo
2.
ANI.com
$49,000
Sedo
3.
Urban.com.au
AUD 63,500 = $48,260
DBR.com.au
4.
HighGrade.com
$38,500
DomainMarket
5.
2906.com
$21,900
Chirag Chavda
6.
ProPages.com
$20,000
DomainMarket
7.
OCL.co.uk
£12,500 = $16,500
Sedo
8.
CoolDomains.com
$15,000
DomainMarket
9.
MedicareHelpline.com
$14,980
Sedo
10.
97222.com
$13,000
Sedo

11.
AutoPay.com.au
AUD 16,500 = $12,540
DBR.com.au
12.
BTC.exchange
$12,500
Pvt Sale
13.
Lavoro.ch
€9,999 = $11,799
Sedo
14.
Fenomen.com
$10,130
Sedo
15.
Buildmaker.com
$10,000
Sedo
16.
Este.com
$9,999