Here's the The Lowdown from DN Journal,
updated daily to fill you in on the latest buzz going around the domain name industry.

The Lowdown is compiled by DN Journal Editor & Publisher Ron Jackson.
Rapidly Growing Internet Commerce Association Lands Industry Leader Daniel Law as Executive Director
The Internet Commerce Asoociation (ICA) is a non-profit industry trade association that has been fighting for domain owner's rights ever since its founding in 2006. Still, things have never come easy for the group. Domain investors are used to operating independently so getting them to organize has always been a challenging task, even when doing so would be in their

best interests. However, thanks to the tenacity and commitment of a handful of dedicated board members (who knew the effort was too important to give up) and a 10-year track record of outstanding work on behalf of domain owners by the ICA and its Legal Counsel Phil Corwin, the organization has made major strides in the past year with membership levels hitting new highs.

With that growth has come a critical need to fill an Executive Director position that has been vacant for several years (a result of unavoidable cost cutting measures taken to keep the ICA alive long enough for hoped for industry help to arrive). While the financial battle is far from won, the ICA's growing strength convinced long time industry leader Daniel Law to accept an offer to take the ED position on an interim volunteer basis - welcome news that ICA Board Member and Nat Cohen shared with members today. While this is being called an interim step, if the ICA continues its upward trajectory in membership growth, there is a widespread desire among current members to keep Law (who has already been a long time ICA supporter) in that role and make the position permanent.

Daniel Law
ICA Executive Director

I've known Daniel since he entered the industry as Sedo's Director of English Operations in 2003 and he has a remarkable resume. Sedo hired the U.S. Army veteran (who was also a UN Peacekeeper!) as soon as he graduated from Columbia University in New York City (he enrolled at the Ivy League school after concluding his military service). After nearly 3 years at Sedo, Law became the Co-Founder and COO of NameDrive (a popular domain monetization service) in 2006 and served there for 5 years. In 2011 it was on to another successful start up as Co-Founder, Director and COO at Rook Media AG (another top tier monetization service). Law spent another 5 years with Rook and is now involved with several enterprises including domain registrar Sombrero.de (which he founded) and monetization firm Innovation RPM (where he is Co-Founder, Director and President).

Beyond the resume, Daniel is a highly respected family man and valued friend to people throughout the industry who should be an ideal fit in the ICA's Executive Director role. If you are not already a member I urge you to get on board and help accelerate the ICA's momentum. You will find membership information here (it starts at just $50 a month for an individual membership).

A couple of other notes for you today - including one on filling another some other important roles with a major industry organization. The Public Interest Registry (PIR) - the nonprofit organization that administers the .ORG, .NGO and .ONG TLDs -

is seeking nominations for its Board of Directors. The deadline for nominations is this Sunday, December 11. The positions are compensated at up to $12,000 annually (plus reimbursement of travel expenses) but a solid resume is required. You can get all of the details here.

I also wanted to follow up on a story I told you about a few weeks ago when preparations were underway for an annual charity golf tournament in southern California that benefits wounded U.S. military veterans. The Semper Fi / America's Fund Charity Golf Tournament was staged November 14, 2016 at Orange County's Coto De Caza Golf & Racquet Club with domain industry veteran Brandon Abbey (the former President at Escrow.com who is now a Senior Advisor at Payoneer.com) again helping organize the event.

The final tally of receipts and donations is now in and Abbey told me the tournament raised over $150,000 for the Semper Fi and America's Funds - funds that were doubled to over $300,000 thanks to The Bob and Renee Parsons Foundation (representing the Founder of GoDaddy and his wife) agreeing to match funds raised by the tournament. While that was more than enough good news for Brandon, his four-man team also wound up tying for 1st place in the tournament - making it a perfect day in every way.

One of the teams tied for #1 at the 2016 Semper Fi / America's Fund Charity Golf Tournament November 14 at the Coto De Caza Golf & Racquet Club in Orange County, California included (left to right): Rick Booth, former NHL hockey star Teemu Selanne, Davey Lind and Brandon Abbey.
Payoneer's Plunge Into Domain Escrow Pays an Early Dividend - Trellian Picks Them to Handle Above.com Payments
In early October I told you about global payment services company Payoneer's decision to get into the domain escrow business. Well, it hasn't taken them long to land a major new account. We've learned from Trellian.com President David Warmuz that his company will be integrating Payoneer's online escrow payment solution into its domain name marketplace Above.com (Trellian, a leader in direct search navigation, has also been a long-time provider of popular products for domain investors).

David Warmuz
Trellian President

Of Payoneer, Warmuz said, "Great people, great product and even better pricing, is exactly why we are very happy to have chosen Payoneer. Offering a world-class payment option to our customers is critical for Above.com, especially in this competitive domain marketplace space."

Warmuz noted, "Payoneer's innovative payment platform enables global companies and marketplaces to transfer funds quickly, securely and at reduced cost to more than 200 countries and regions in over 150 currencies. Thousands of companies, including Airbnb, Getty Images and Google rely on Payoneer's payment services."

Scott Reynolds, Vice President of Payoneer's escrow division, said, "We are very excited to have been chosen to handle payments for Above.com. Our philosophy is to create long-term mutually beneficial relationships and we look forward to working together."
NamesCon Swallowed for the 2nd Time in 4 Months - This Time as Part of a $1.79 Billion GoDaddy Acquisition
The big fish keep swallowing the smaller fish and GoDaddy's latest big gulp means the NamesCon conference will have another new owner next year. This comes less than four months after WorldHostingDays (WHD) bought NamesCon - the largest domain industry conference that Co-Founders Richard Lau and Jothan Frakes started in 2014.

Today news came that GoDaddy has entered into a definitive agreement to acquire Host Europe Group (HEG) for €1.69 billion (US$1.79 billion) in a deal that is expected to close in the second quarter of 2017. HEG, the largest privately-owned web services provider in Europe, is a conglomerate that owns WorldHostingDays - and will thus own NamesCon as well when the deal closes. GoDaddy said it will operate these brands independently and invest in their continued growth.

HEG's far flung businesses serve more than 1.7 million customers with especially strong positions in the UK and Germany, including well-known hosting and domain registrar brands like 123Reg, Domain Factory, Heart Internet and Host Europe. HEG will complement GoDaddy's leading position in the US and its fast-growing international footprint.

Image from Bigstock

Blake Irviing
GoDaddy CEO

GoDaddy CEO Blake Irving said, "GoDaddy has successfully expanded its international business to 56 global markets over the past four years. HEG has built an impressive business that generates strong top-line growth, high margins, and industry-leading customer satisfaction. By joining forces with HEG, we accelerate our expansion into Europe with the delivery of a broader range of cloud-based products, built on a single global technology platform, and supported by unparalleled customer care to help small businesses and web designers succeed online."

The 4th edition of the NamesCon conference is coming up January 22-25, 2017 at the Tropicana Hotel in Las Vegas. It has grown in size every year and is expected to set new attendance records again next month. With GoDaddy's clout about to be thrown behind the event the impressive growth we have already seen at NamesCon is likely to accelerate.
Christmas Comes Early for .CLUB, .VIP & .XYZ as First Western New gTLDs Given Full Access to China
It's a happy day for the operators of the .CLUB, .VIP & .XYZ New gTLD registries. After months of steady spadework they have become the first three new gTLD operators to be given an approval from China's Ministry of Industry and Information Technology (MIIT) that will allow that nation's citizens to use local hosts to utilize or build websites on their extensions.

Prior to now, the registries could sell their domains in China but registrants were limited in what they could do with them. The MIIT clearances should provide a nice business boost to three new gTLDs that already rank

Image from Bigstock

among the ten most popular ones (in terms of registrations) among the hundreds that have been launched over the past two years.

Daniel Negari
.XYZ Founder & CEO

.XYZ, who has the most new gTLD registration at more than 6.6 million, will be able to expand their presence in a market that has already accounted for more than a third of their registrations. He Xiaojiang, CEO of registrar Chengdu West Dimension Digital Technology Co, LTD. said, "With the abundance of .xyz websites we will be seeing in China in the near future, we expect our daily .xyz registration volume to grow by a factor of 10, while aftermarket activity and auction sale prices rise dramatically in the coming months.

Under the guidance of Founder and CEO Daniel Negari .XYZ prepared for an expected increase in popularity by implementing its first phase of expansion in the region earlier this year when it opened an office in Beijing. In November Negari went there to meet with Chinese registrar partners and also gave a keynote speech at World Hosting Days. Mason Zhang, XYZ's Business Development Director in China, will lead the company's continuing expansion efforts there in 2017.

CEO Toby Hall
Minds + Machines (.VIP)

.VIP, a TLD that is operated by the Minds + Machines Group (MMX), owes an even bigger share of its success to China with over 90% of their more than 530,000 registration coming from China according to ntldstats.com (that ranks 9th among all new gTLDs).

M+M CEO Toby Hall said, "MIIT approval is a major milestone for MMX and the continued successful development of our dot VIP domain. We share the China domain industry's opinion that regulatory approval will provide for another wave of top-level domain growth in the region. Influential Chinese registrars will now be able to market this select group of approved new gTLDs more actively to the important local Chinese SME end-market for usage. We are deeply honored to be one of only three registries to be approved in this first round of approvals."

Dr. Mao Wei, Board Chairman of ZDNS, MMX's technical partner in China, added this about .VIP, "We believe it has the potential to become one of the most popular, significant top-level domains in China."

.CLUB Is the 5th largest new gTLD with over 880,000 registrations and more than 50% of those have been made in China. Registry Founder and CEO Colin Campbell (who is profiled in the current DNJournal Cover Story) said this about getting the coveted MIIT approval, "The Chinese market is extremely important to us, and we've worked very hard at understanding how the regulatory system there works and how we can work with the government as it evolves."

"We're very proud to be among the first foreign domain name registries approved. While we've already enjoyed some success in China, we now look forward to expanding the reach and popularity of .CLUB to the many businesses and entrepreneurs developing their online presence in China. Being an approved registry opens the door to great expansion for us in the Chinese market."

Colin Campbell
.CLUB Founder & CEO
Natural Born Ninja: When Movie Director Oliver Stone's Website Went Dark Bill Sweetman Saved the Day (and the Domain Name)!
Name Ninja President Bill Sweetman has a well deserved reputation for being one of the domain industry's good guys. In the more than 20 years that he has been a leading domain consultant one of Bill's hallmarks has been jumping in to make sure people who know little about domains are not taken advantage of. He typically does that under the radar with no compensation to himself but once in awhile the beneficiary is someone famous and the words gets around.

An example of that just hit the news yesterday when I came across a story in the Hollywood Reporter about how a fan of famous movie director Oliver Stone had rescued the Hollywood icon's OliverStone.com domain name after the studio it was entrusted to let it drop causing the director's website to dark. That fan turned out to be Bill! When the domain expired it, of course, wound up in an aftermarket auction. When Bill saw it, he reached into his own pocket and won the auction last week for $1,500. He them promptly sent the domain back to a very appreciative Oliver Stone whose classic films

Name Ninja President Bill Sweetman

include Wall Street, Platoon, Natural Born Killers, JFK, and Born on the Fourth of July. His latest effort, Snowden, is in theaters now.

With the news out, Bill (who has also rescued names for people like Freddie Mercury, Phil Collins and even Darth Vader!), provided some more background on how all of this went down in a post on his blog. With the widespread publicity this story is getting he decided to talk about it because people need to know about the danger of letting other people own their personal domain name (or any of their domains for that matter). I've seen close friends in the mainstream business world victimized myself after letting an unscrupulous hosting company or some other third party hold a critical domain name in their name rather than that of their client or customer, so I know this is a message that needs to be heard. As Bill noted in his account, "If that third party fails to renew your domain name, as was the case here, it can be difficult or impossible for you to retrieve the domain name since, legally and technically, you are not the owner and never were."

Oliver Stone
Photo from Bigstock

Oliver Stone did reimburse Bill for the money he spent to get the domain back, but why did he take that responsibility upon himself in the first place? "Here's the thing," Bill said. "I'm a lifelong film fanatic, a former film critic, and I worked as a producer and director in the film industry for many years. I've long admired Oliver Stone's work, especially his fearlessness at tackling controversial subjects. I didn't want this 19-year-old domain to fall into the wrong hands because Universal City Studios had failed to properly safeguard Mr. Stone's domain. At best, Oliver Stone (or Universal) would have been forced to buy the domain name – yet again – off another domain speculator. At worst, the domain could have been held hostage for years and never returned to its rightful owner."

"I also wanted to make sure Oliver Stone's Website was reinstated as quickly as possible so that his bold voice could continue to be heard the world over. Happy Thanksgiving, Oliver!"
The Diary of an Immortal - Mind Bending New Book from Modern Renaissance Man David J Castello Takes Readers on a Wild Ride
The first time I met David J Castello I thought, "now this is a different kind of cat!" It was in October 2006 onboard a party boat cruising Florida's Intracoastal Waterway one evening during a social event at that year's T.R.A.F.F.I.C. East conference in Hollywood. I had first bumped into David's equally engaging brother Michael and after we got to know each other Michael pointed to a table where one guy appeared to be holding court with everyone else listening intently to what he had to say. Michael said, "that's my brother David, you should meet him too."

So, I walked over to the table thinking this guy must really know domains to keep these veteran investors so enthralled. But when I got within earshot I was stunned to hear David giving an engrossing account of key moments in World War II history! I had to look around to make sure I hadn't gotten on the wrong boat - this isn't the kind of thing you normally hear domain people talking about at a domain conference!

Author David J Castello

I was certainly intrigued and after introducing myself learned that David was a man of many passions including World War II history, cigars, music and literature to name just a few. His mother later told me she always thought he would grow up to be a college professor and he certainly could have been a good one. Now, years later, almost all of our readers know David's story well including he and Michael's success in our business with Castello Cities Internet Network as well as David's return to the music industry as manager and drummer with fast rising rock trio BREE who is just back from their latest UK tour - the third there for the band this year, plus a publicity trek David made with the trio's namesake, lead singer, guitarist, songwriter and David's wife, Bree Castello.

Once they got back home to Nashville David decided it was time to put a bow on a project he has been quietly working on for years - a mind-bending novel called The Diary of an Immortal (1945-1959) that was just released today. You can get a copy at Amazon in paperback or as a Kindle download. If you want to get the paperback and have it autographed by David I will give you an address to do that at the end of this article.

The book tells the story of 21-year-old U.S. Army combat medic Steven Ronson, a man who escapes the constant inundation and threat of death in World War Two after he discovers an immortality formula designed for Adolf Hitler during the liberation of the Dachau concentration camp in April of 1945. When Ronson begins consuming the formula himself a series of amazing things happen as his story unfolds.

David told me, "I've been working on it for 20 years and knew it was ready. It first came to me in a dream

that was so bizarre I immediately wrote it down. Over the years, I kept returning to it every time I would have another dream and I felt like I was being taken on a cosmic journey. I began to get very emotionally attached to the characters in my book. Sometimes my dreams were not kind to them, but I went with it. The genre is magical realism such as Steven King's The Green Mile or F Scott Fitzgerald's The Curious Case Of Benjamin Button. If a reader is a fan of that style there is a good chance they will enjoy The Diary of an Immortal (1945-1959)."

"The front cover of my book is the 17th century monastic medical school atop Chakpori Hill in 1900. The back cover is what it looks like today. The Chinese destroyed it during the 1959 Tibetan Uprising. The real reason they were so intent on destroying such a benign structure with artillery is covered in my book. I doubt I'll ever get a Chinese visa again after this comes out!" David laughed.

While this is David's first book writing is nothing new for him. "I wrote my first newspaper article when I was nine and was going to major in journalism at the University of North Carolina in Chapel Hill and I visited the campus. However, Michael and I had a band together and we decided to relocate from our hometown in Boynton Beach, Florida to New York City. Between BREE, CCIN (Castello Cities Internet Network) and The Diary of an Immortal (1945-1959) I've got my hands full and I put up a quick site at www.DavidCastello.com that has links to all three."

Now, as I promised, if you want to get a print copy of the book at Amazon and have it personalized, just send your copy to this address and

BREE performing at Manchester Academy at the end of their latest UK tour. Bree on lead guitar, Mayrk McNeely on standup bass and David J Castello on drums.

David will sign it and have it shipped back to you (now if we could just get him to include that immortality formula!):

David J Castello
c/o Werewolf Publishing
533 Church Street, Suite 356
Nashville, TN 37219

I just got a copy today and am looking forward to diving into it!
Sedo's Expectations Exceeded as Series of Short .AT Auctions Closes With Over $1 Million in Sales
Sedo, in association with .AT (the official Registry for Austria's country code top level domain), concluded a series of three special November auctions on Monday (November 28).

Today Sedo released final sales totals from those auctions that all featured ultra-short
.AT domain names.

Sedo reported moving more than 1,000 domains totaling over $1 million in winning bids. The top ten sales across the three auctions were:

| | |
| --- | --- |
| C.at | €56,000 |
| 1.at | €26,008 |
| at.at | €20,500 |
| e.at | €12,500 |
| b.at | €11,100 |

| | |
| --- | --- |
| 6.at | €11,001 |
| d.at | €10,100 |
| ep.at | €10,099 |
| ch.at | €10,002 |
| f.at | €10,000 |

Though .AT is best known as the online home of Austrian domains, Sedo saw global interest in names put on the block with bids coming from China, the United States, Canada, and other non European countries, as well as Germany and Austria where there is a natural affinity for .AT.

Sedo CEO Tobias Flaitz said, "We couldn't be more pleased with the results of the .AT Auction which exceeded both our partner's and our own expectations. This auction complimented the trend towards short domain names and further emphasized the value and demand for quality domain names. Furthermore, the auction allowed us to showcase our expertise as a premium domain and registry partner. I'd like to extend a big thank you to .AT CEO Richard Wein and his team for the valuable partnership."

For a summary from the .AT auction, you can visit the Sedo Newsroom and if you would like to keep track of Sedo's upcoming premium auction events you can find that information on the regularly updated Sedo auction calendar.

Sedo CEO Tobias Flaitz
Registry Operators Form a New Association to Promote Geographic Top Level Domains
Operators of new geographic top-level domains like .nyc, .london, .berlin and .tokyo have founded an international non-profit association called the GeoTLD Group. According to a press release announcing the initiative, the Brussels, Belgium based association aims to "promote geographic top-level domains, ensuring they become essential components of the digital infrastructure, benefiting stakeholders of a location, language or culture.

Image from Bigstock

Geographic top-level domains are here to foster information, communication, growth, wealth and prosperity at the community-level, and the GeoTLD Group is there to support them."
In the United States we are celebrating one of our biggest annual holidays today - Thanksgiving Day - a day we pause to reflect on the many things we have to be thankful for. Wherever you may live around the world, one of the things I am most thankful for is YOU! After 14 years I'm still doing this with joy and appreciation thanks to every reader and advertiser we have been blessed with along the way. DNJournal.com would not exist without you! So whether or not today is an official holiday where you live, I hope it will be day filled with love and happiness for you, your family and friends!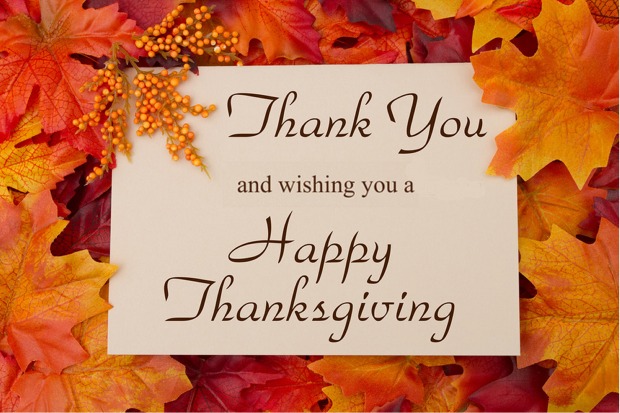 (Posted November 24, 2016) Image from Bigstock
Radix's Startup League Continued Its Ramp Up With Big Presence at Web Summit in Lisbon
In September I told you about Radix Registry's launch of Startup League, a startup-support program designed to aid early stage startups that use any of Radix's TLDs to launch their idea or company (Radix is a new gTLD registry operator whose portfolio includes .website, .tech, .store, .online and .space to name a few).

Startup League took another giant step forward this month with a significant presence at Web Summit 2016 in Lisbon, Portugal - Europe's biggest tech conference and the world's biggest startup event. The show that ran November 6-9 attracted 53,000 attendees and 1,500 startups from around the world.

Startup League sponsored 15 startup

companies at the event, paying 30% of each company's booth fees, providing branded goodies at the booths, public relations support on leading startup event portals and more.

Radix reps with staff members from the startups they sponsored at Web Summit.

The companies powered by the Startup League came to Lisbon from three continents - 11 from Europe ( including three from host country Portugal), two from South America and two from South Africa.

The new companies operate their startups on a range of Radix TLDs as shown in the full list at right. Some of these companies actually switched from a .com to a Radix nTLD in favor of a better name. Aera Windborne is one such company that moved from aerawindborne.com to aeracars.tech.

Four of these startups were

| | |
| --- | --- |
| Startup Name | URL |
| Epitrack | www.epitrack.tech |
| Aera Windborne | www.aeracars.tech |
| Sportify | www.sportifyapp.tech |
| Post.Press | https://post.press |
| Aedmap | www.aedmap.online |
| Booknow | www.booknow.tech |
| Uxh | www.uxh.space |
| Krakenprod | www.krakenprod.tech |
| Taskomat | www.taskomat.tech |
| Aim | www.innovationmeasurement.tech |
| Youclap | www.youclap.tech |
| Hirefreehands | www.hirefreehands.tech |
| Istmos | www.istmos.tech |
| Foodstamp | www.foodstamp.tech |
| NU-RISE | www.nu-rise.tech |

selected for the PITCH - the startup competition at Web Summit that brings the leading early-stage startups for a live on-stage battle - and one, NU-RISE, made it to the semi-finals.

Enrique (left) and Jose from Startup League member Foodstamp.tech at Web Summit 2016

Boris van Hoytema, Founder of the startup Post.press said "The program, I think, is both great for us and for them. It helps us get to some of the events we so desperately need to be at to show the world what we're making and to connect to people. In return they ask for us to show our brand to as much people as possible, as if we didn't want to do that already! Sounds like a great deal to me!"

Startup League now has more than 40 startups onboard and over 20 partners from the startup ecosystem. After WebSummit, Startup League is gearing up to sponsor TechCrunch Disrupt that takes place in London at the end of the month, followed in the new year by CES in Las Vegas, SXSW in Austin and Launch in San Francisco.

Radix believes that the Startup League is the best way to take new domains to startups and bring the superstar entrepreneurs of tomorrow onboard the new gTLD bandwagon. Suman Das, who leads the Startup League initiative at Radix, said "Startup League was a great success at Web Summit. We saw immense interest in the program from budding entrepreneurs and also startup founders who already have a .com domain name.

Startup League Leader Suman Das (far right) at SL's Web Summit booth with Partner Staff member Erica Faria (left) and Radix Marketing Associate Tanisha Gupta (center)

With the vision we have in place for Startup League, we are sure the program will be very well appreciated by startups from across the globe."
Results From Sedo's 2nd .AT Auction Are In & The Big ROTD/NameJet NamesCon Auction is Underway
As we previously noted Sedo scheduled three auctions of short .AT domain names this month. Our report on results from the first one is here and the second one just ended Monday (November 22) with another impressive list of sales. .AT is Austria's official ccTLD but, unlike some country code domains, .AT names can be purchased by anyone.

Sedo said thousands of bids came in from around the world on nearly 400 domains in the latest auction. The top ten sales alone totaled €79,242 ($83,996 at today's exchange rate). Here's a list of those top sellers:

| | |
| --- | --- |
| 6.at | 11,001 € |
| i.at | 10,100 € |
| jt.at | 10,000 € |
| 5.at | 9,200 € |
| me.at | 7,505 € |

| | |
| --- | --- |
| ö.at | 7,400 € |
| qr.at | 6,600 € |
| if.at | 6,100 € |
| 4.at | 5,900 € |
| l.at | 5,436 € |

Sedo's third and final auction in the series is open now with lots closing next Monday, November 28. Some of the top names in the catalog for this final sale includes wh.at, r.at, s.at, sw.at, v.at as well as numerics with meaning in the Chinese culture like 7.at and 8.at.

While Sedo's auction series is finishing up, NameJet and RightOfTheDot have just launched a big live and online domain auction they are once again staging in conjunction with the annual NamesCon conference in Las Vegas where the 2017 show will run January 22-25. The live event will be held on January 23rd from 3PM-6PM Pacific time but the online auction is open now.

A joint press release about the event said, "The auctions will feature some of the best .com and new gTLD names available anywhere including a super premium bundled lot featuring BAR.COM, BAR.NET, CAFES.COM, GRILL.COM, PLACE.COM, PUB.COM SHELTER.COM, and other individual

premium and super premium names such as LEADS.COM, SPORTSCARS.COM, PATTY.COM, STOP.COM, WINECLUB.COM, GOLD.CLUB, SINGLE.COM, E.HOSTING, MORTGAGE.BROKER, PPL.NET, and others."

"There will be an estimated 400 names in the overall auction with an estimated 125 domains being offered at the live auction on January 23rd. Many premium domains will be priced at no and low reserves to promote competitive bidding and true market prices."

The last two NamesCon auctions resulted in over $3.5 million in sales. For those interested in placing names in the auction, the release also noted, "Additional domain names will be considered for inclusion by submitting names at http://rotd.com/auction-submission/. Please note that only ultra-premium names will be considered. Accepted names will be added continually to pre-bidding before the start of NamesCon so you will want to check the auction page often for new additions and bidding activity."
2017 Date and New Location Announced for 2nd Annual BlogX Conference in India
The founders of India's DomainX conference, who held their 3rd annual show in New Delhi August 6-7, 2016, debuted a completely new event for bloggers - BlogX - that same weekend in New Delhi. BlogX was held in a different hotel August 5 (the day before DomainX started). The blogger's event was so well received that organizers immediately began making plans to return in 2017 and they have just announced the date and location for the return engagement.

Those who missed the first one or didn't look forward to a year-long wait before the next one will be happy to know that BlogX 2017 will be held less than three months from now. The show will go on Saturday, February 11 at Shangri-La's Eros Hotel

in New Delhi. Shangri-La's is where DomainX was held in August while the first edition of BlogX was staged at the JW Marriott Aerocity Hotel. Dates of Domain 2017 haven't been released yet but it looks like the domain conference and blog event will no longer be joined at the hip going forward.

Part of the crowd at the debut edition of BlogX in New Delhi August 5, 2016.

Organizers describe BlogX as "A conference where bloggers and content managers from all backgrounds connect to learn from each other while networking with industry leaders in the blogging community. Accomplished bloggers share their experience and show you how to be a successful professional blogger. Hands-on, in-depth sessions with leaders in their niche; advanced topics where we take you to the next level in terms of content, relationship and brand building."

You can book early bird tickets for the event now but the speaker's lineup and session topics haven't yet been announced. As the agenda comes together you will find updated information on the BlogX website that also has more details for both attendees and those interested in sponsoring the conference.
Legal Cannabis Boom Gives Birth to New Domain Aftermarket Devoted Entirely to Names for that Industry
Almost all of our readers are familiar with domain aftermarket platforms like Sedo, Afternic, BuyDomains, SnapNames, NameJet, GoDaddy Auctions, Uniregistry Market, Flippa and many others. One thing they all have in common is a vast inventory of domains covering

every conceivable product, service or category. As the domain industry has grown an interesting thing we have started seeing is the arrival of specialty aftermarket sales platforms that are dedicated to a single vertical or category (for example BrandBucket who focuses solely on selling brandable domains - typically made up names or word combinations that wouldn't normally be used together).

The latest example of this trend is ElevatedNames.com - a just launched marketplace dedicated to entirely to domains for the rapidly emerging legal cannabis industry. Here in Florida a constitutional amendment legalizing medical use of marijuana just passed this month. More than half of the states in the U.S. have now legalized cannabis for medical and in some cases even recreational use in one form or another.

According to Forbes Magazine, "the legal cannabis Industry is set to top $7

Cannabis image from Bigstock

billion in revenues in 2017." Anytime new industries are created new domain names are going to be needed to represent those enterprises online and forecasts indicate thousands of new canna-related businesses will launch within the next few years. The magnitude of the opportunity convinced ElevatedNames CEO and Founder Farley Cahen that now was the time to move forward with the marketplace, but he is no newcomer to the cannabis field.

Farley Cahen
CEO & Founder, ElevatedNames.com

Cahen told me, "I've been involved in the cannabis industry for nearly five years and co-founded and launched MG Magazine a year and a half ago." MG is a printed business-to-business monthly magazine that highlights "the people, plants and products that drive this fast-paced industry forward."

Cahen said, "We are extremely excited about the launch of ElevatedNames.com and we are proud to offer existing and new cannabis entrepreneurs these valuable domain names at reasonable prices. Our team of cannabis professionals and domain experts has taken great care to offer some of the best internet real estate to this blossoming industry."

"We have been diligent in our approach to acquire domain names which we feel can be easily developed and which will add immediate brand value and recognizability to cannabis-related organizations. Additionally

keyword-rich domains are tremendous assets and are often critical to a brand's search engine position and overall value," Cahen said.

Cahen noted the ElevatedNames website will be updated regularly with new domain additions as well as a soon-to-launch blog that will help to inform readers about cannabis industry related topics. He added. "Domain owners interested in selling their names to or on the website, may contact the company directly to discuss terms and details. Visitors are encouraged to explore the website and are welcome to contact the company through the form on the site or directly at info@elevatednames.com."
Radix Registry Raked In Over $600,000 in Premium New gTLD Domain Sales in the Last Quarter Alone
Radix Registry offered a peak into their premium domain sales results for 3Q-2016 today when they issued their first quarterly report of this data in infographic format. Radix

operates a portfolio of new gTLD extensions including .online, .website, .tech and .store to name a few.

As is the case with most new gTLD registry operators the sale of premium domains at considerably higher price points than standard registrations is a key source of revenue for Radix. These sales are made through their registrar partners or via marketplaces like Sedo, Afternic, auctions, brokerages and direct premium sales.

Some are "annuity" sales (those that carry a premium price that is paid again with each annual renewal) while others revert to a standard renewal price after a one-time premium price is paid when the domain is purchased.

In 3Q-2016, Radix reported 406 premium domains were registered or renewed, generating $607,818 in revenue for them. .Online produced the lion's share of that income - $197,165 - accounting for 37.5% of the total. .Store was next at 19.8%, followed by .tech with 15.9%. Five other extensions were each in single digits percentage wise.

Their annuity sales were by far the most lucrative, producing 86% of their $366,071 in new premium domain registration fees vs. 14% for one-time sales (those with a high price up front that reverts to standard renewals fees after that). Their top one-time sales were 1.store at $30,000, Bam.tech at $15,000 and Hello.store at $10,000. Their annuity sales were led by eight domains that cost $6,500 each up front and require the same amount to be paid again each year as premium renewal fees. Those domains were Reg.tech, Fire.host, Project.space, Audible.store, AWS.store, Showroom.store, Bonds.store and Bot.store.

You will find a lot more data on these premium sales in this easy to read infographic.
Sedo Pleased With Results from 1st Short .AT Auction - Top 10 Sales Average Over $19,000 Each
A couple of weeks ago I told you about a series of three weekly auctions that Sedo would be running this month with each featuring ultra-short domains from Austria's .AT ccTLD. This afternoon Sedo released the results from the first of those auctions that ended yesterday. The top sale was C.at at €56,000 ($59,920 at today's exchange rate), followed by 1.at at €26,008 ($27,828.). Here is the rest of top ten sales from the event:

| | |
| --- | --- |
| At.at | €20,500 ($21,935) |

That works out to €174,717 ($192,181) for the ten biggest sales in an auction that drew almost 6,000 bids on a catalog of close to 400 domains. While .AT officially represents Austria interest in the domains extended well beyond that country and next door neighbor Germany. Sedo said bidders from China, the U.S. and Canada were also very active participants.

The second of the three auctions is underway now and you can see the full catalog here. Once again, a variety of one and two letter or number domains are featured including I.at, 6.at, Me.at and many others. The third and final week-long sale will begin November 21.
China 101: New eBook From James Iles is a Solid Guide to Domain Investing in China
China made domain investors sit up and take notice last year when buyers there ignited an astonishing market boom by snapping up everything that wasn't nailed down in categories they favored - especially short .com domains consisting of 2-4 letters or numbers. Most people on this side of the Pacific didn't know much about selling to Chinese buyers but they

were eager to learn with hopes of cashing in on the rally before it ran out of steam.

The dizzying pace of buying and selling that drove prices into nosebleed territory did prove to be unsustainable and this year prices have fallen back to lower levels though still, for the most part, they are higher than they were before the explosion. It has become pretty obvious that China is going to remain a key player in the domain business for many years to come so researching and gaining an understanding of that market will be time and money well spent.

A great place to start would be a new ebook, China 101: A Guide to Domain Name Investing in China, that has just been released by domain investor, freelance writer and Chinese market aficionado James Illes. The well researched, comprehensive 85-page compendium will quickly get you up to speed and the $27 price tag won't break the bank.

China 101 Author James Iles

Many of you are already familiar with James from the extensive writing and reporting he has been doing over the past couple of years for the NamePros Blog. He has done consistently good work there and broken a number of big stories so the quality of his new book comes as no surprise.

James called on a number of China market experts, including George Hong, Kassey Lee, John Xu, Daniel Chen, Michael Sumner, Gisuseppe Graziano and James Booth to get the latest information on the kinds of domains that Chinese buyers want (yes, they like short .coms - but the specific characters in the names and the patterns they follow can have a dramatic impact on value), how you can acquire domains with high resale value, how much you can expect to sell them for, the future of Chinese domaining and many other topics.

You will find a complete listing of the book's contents here, as well as a link to order a copy if you like what you see.
The Domaining Europe Conference is Coming to Germany - Berlin Chosen to Host 2017 Event
After staging the first seven editions of Domaining Europe in Valencia, Spain, conference Founder Dietmar Stefitz decided it was time to take the show on the road. The first move in a direction aimed at better serving the entire continent came last May when Domaining Europe 2016 was held in The Hague, Netherlands.

Today Stefitz announced the 2017 event will be held in another great European capital, Berlin, Germany. The show will run May 14-16 at the five-star Steigenberger Hotel Am Kanzleramt in the heart of Berlin.

Above: The Steigenberger Hotel Am Kanzleramt in Berlin, Germany
where the 2017 Domaining Europe conference will be held next May.

Below: The hotel is located in the heart of Berlin within walking distance of the German
capital's many historic attractions including the Brandenburg Gate that is just a mile away.

(Brandenburg Gate photo from Bigstock)

Dietmar Stefitz
Domaining Europe Founder

Stefitz said, "For 2017 we are going back to the roots with the majority of the panels discussing monetization and marketplaces. We will also have the pleasure of co-operating with ECO , The Association of the Internet Industry in Europe."

A peek at the preliminary agenda shows the conference opening with a Sunday evening (May 14) networking event in the hotel foyer, followed by two full business days. On Monday (May 15), sessions that will run from 9am to 6pm are scheduled to cover Monetization, Development, the Aftermarket, Brokers, Auctions, Direct Sales and Promotion/Branding as well as other topics. The day will be capped by an 8pm Gala Dinner Monday Evening.

On Tuesday (May 16) attention will turn to Legal Issues, New GTLDs, Brand TLDs, Startups, Major Global Changes including growing markets like China and India. The day and event will end with a 6pm Domain Auction.

If you are going to Berlin you will also want to reserve some time for sight seeing. The city has many fabulous landmarks and museums and well as a lively nightlife.

Above: The stunning Berlin Cathedral (Berliner Dome)
is one of the many must see attractions in Berlin.

Below: Inside the historic Berlin Cathedral. (Both photos from Bigstock)

Early Bird Tickets for Domaining Europe 2017 are on sale now for €350 (plus taxes and fees) and can be booked at that rate until December 15, 2016 (after that the price will be the standard rate of €650). All Tickets include Catering during the Conference. The conference has also negotiated discount room rates for the show (€149 or €179 depending on the room category chosen) and those can be booked here. Sponsors interested in exhibit space can contact Stefitz through the event website.
Nearly 5,000 One and 2 Character .AT Domains to Be Sold in November Auctions at Sedo
The .AT Registry - administrator of Austria's .AT country code top level domain - has decided to release 4,965 previously unavailable one and two character domain names that will be sold in a trio of Sedo auctions this month. The first of those will get underway Monday, November 7 and run for one week, with next batch starting November 14 and the final one November 21 (click on the dates to see a list of domains that will be sold in that week's auction).

These ultra-short domains will consist of one or two letters, one or two numbers, or one or two mixed characters (one letter and one number). For example, C.at, Wh.at, 1.at or K2.at. All domains purchased in this auction will be entered into the .at zone on December 6. From that day on these domain names will be fully operational. There will be no premium prices charged when renewing domains won in the auctions - all will renew at the standard rate for any .at domain.

While .AT, which was established in 1996, is Austria's official ccTLD, anyone can own one regardless of where they live (at one time I owned Jackson.at). A Sedo statement about the upcoming auctions noted that they expect significant interest in these domains from the China market because the AT letter combination has special meaning there. The statement said, "The .AT combination is the initial letter for certain Chinese words and phrases in pinyin like "loving him/her", "lament", "loving to listen" (e.g. music), etc. Furthermore, .AT domains are easier for the Mandarin speaking population to remember making this TLD attractive to commercial end user groups in China as well as Chinese domain investors."

For more information and a detailed auction schedule you can visit Sedo.com/at.
---
If you've been out of the loop lately, catch up in the Lowdown Archive!
---
We need your help to keep giving domainers The Lowdown, so please email editor@dnjournal.com with any interesting information you might have. If possible, include the source of your information so we can check it out (for example a URL if you read it in a forum or on a site elsewhere).
---
Home Domain Sales YTD Sales Charts The Lowdown News Headlines
Articles Resources Classified Ads Archive About Us