Dave Evanson's Latest 6-Figure Sale at Sedo and One of the Year's 10 Biggest ccTLD Sales Top This Week's Chart
Since joining Sedo back in 2010 Senior Broker Dave Evanson has racked up a long list of high end sales (and multiple Broker of the Year Awards). He added yet another this week after closing a $150,000 sale of User.com that headlines our latest all extension Top 20 Sales Chart. That also ranks among the 40 biggest sales reported so far in 2018 and it helped Sedo sweep 18 of 22 positions on this week's leader board (the extra spots resulted from a 3-way tie for the final spot).
One of the year's top ten ccTLD sales was #2 on the Big Board after Ring.tv tuned in $46,000 in a sale that went through Afternic.com. That was just the start of a very strong week for the country code domains as they went on to post three of the six biggest sales and four of the top 10 while amassing eight chart entries overall. Their roster included Sedo's $38,400 sale of #3 Music.to, a $13,000 sale of #6 Aruba.tv that was made at Uniregistry.com and Justin Havre's $10,000 sale of #10 Oakridge.ca at GoDaddy.
The non .com gTLDs also got in on the act thanks to a pair of new gTLD sales at Sedo where #4 Air.space drew $17,500 and #19 Service.express added $5,119.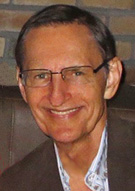 By Ron Jackson
Despite more competition than usual, the .coms still managed to collect the most chart entries with an even dozen. DNProperty.com contributed to the .com cause with their $5,000 sale of #20 (tie) MPloyer.com.
Here is how all of the sales leaders stacked up for the week ending Sunday, October 28, 2018:
HealthInsurance Services, Inc
eHealthInsurance Services, Inc
eHealthInsurance Services, Inc
The DN Journal Top 20
Highest Reported Domain Sales - Mon. Oct. 22, 2018 - Sun. Oct. 28, 2018
(Foreign currency to U.S. Dollar Conversions Based on Rates in Effect Oct. 31, 2018)

Domain

Sold For

Where Sold
1.
User.com
$150,000
Sedo
2.
Ring.tv
$46,000
Afternic
3.
Music.to
£30,000 = $38,400
Sedo
4.
Air.space
$17,500
Sedo
5.