An auction for Video.us ended at Pool.com today at $18,500. This domain had been sold to a company based in Belgium less than a year ago for $75,000 in a private transaction - the largest .us sale that has been publicly reported to date (we've heard rumors that News.us sold
for low six figures but that was never confirmed). At some point during the year someone noticed that the email address on the Video.us WhoIs record had begun bouncing. Around this time the .us registry was also reportedly questioned about whether or not the Belgian company met the Nexus requirements for owning a .us domain. Since the contact information with the domain was no longer valid, we are told the registry could not reach the owner to verify Nexus information and wound up canceling the registration. Pool was successful in catching it when it dropped and proceeded to auction it off to the highest bidder. Losing the name was obviously a costly mistake for the company that purchased it last year.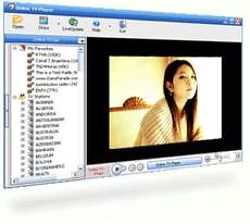 Video.us was sold in a Pool.com auction
In other sale news, Moniker.com confirmed over the weekend that they had brokered the sale of the adult entertainment portal FreePorn.com for $4 million. That site has been online since 1996. Look for another announcement soon about another site that has been sold in the same price range.