In the past 15 months, two previous owners lost big bucks after buying Video.us only to see the registry delete the domain for Nexus/WhoIs violations. Now we will see if the third time is the charm for this star-crossed domain. The story began in April 2007 when a European company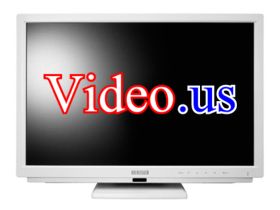 bought the domain from its American owner for $75,000 (the highest reported price for a .us domain to date). 10 months later, someone alerted the registry to the fact that the contact information in the WhoIs record was no longer valid. The .us registry, Neustar, responded by deleting the domain which was then caught and auctioned off by Pool.com in February 2008.
The previous owner lost their $75,000 investment and the new owner, based in Luxembourg, paid just $18,500 to win the
Pool auction and gain control of the domain. But they ran afoul of the registry too. Citing Nexus requirements that .us domains be owned by a U.S. citizen or someone with a business presence in the U.S., Video.us was deleted still again, only to be caught again Monday, this time by Galcomm.com. They too are auctioning the domain off, with the bidding scheduled to end at Noon Thursday (July 17).
It will be interesting to see what the domain is valued at this time and whether or not a non-U.S. buyer will risk going after it again. If they do, history shows they had better be able to convince the registry that they have a valid presence in the U.S. and keep the information in their WhoIs record up to date (wise advice for all domain owners).
(Posted July 15, 2008)