In our article Sendori Co-Founder and CEO Ofer Ronen told us, "When we looked at the domain parking business we realized that visitors to domains would have a much better user experience if they were directed to the best websites in the world, instead of landing on a parking page." Ronen used Travelocity as an example of a site that someone searching for travel information could automatically be sent to when they type in a travel related domain name. "Domain owners, no matter how much they try, can never build up the kind of brand recognition that a Travelocity has," Ronen said.
"So we thought the traffic would do better if it flowed to them and that a market-based approach, where there was competitive bidding, would also help domain owners earn the most possible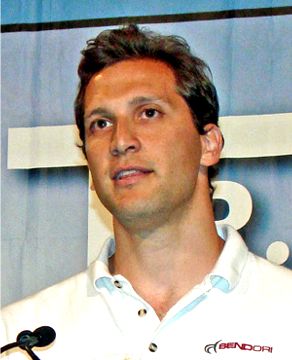 Sendori CEO & Co-Founder Ofer Ronen
money. The advertisers that can benefit the most from the traffic would be the ones who would bid the most," Ronen added. The marketplace he envisioned went live on August 1, 2006 and now, just a little over two years later they become part of Diller's IAC internet empire where Sendori will operate as a wholly owned subsidiary.