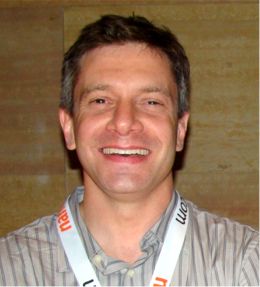 Josh Metnick (Chicago.com)
Metnick said the multiple reports I received that the show would be called off resulted from "internal politics" that have since been resolved. However as of this writing, that does not appear to be the case. One of my original sources, who is also in a position of power at AC, disputed that, saying the board had voted against holding the event. According to this source the board will meet again to try to resolve the issue once and for all.
Given the conflicting information I have been given about the event while an apparent power struggle within the organization plays itself out, I have cancelled my own reservations for San Diego and will look forward to a 2010 show when I am hopeful the current issues will have been resolved.
I have many friends within the AC and geodomain community and it is painful to see personal conflicts drawing attention away from one of the most important sectors in the domain industry. I am hopeful those can be resolved and that the GeoDomain Expo will continue to build on its well deserved reputation as one of the most beneficial conferences for attendees on the domain show calendar.
When AC finally releases an official statement about the status of the San Diego show (which I assume will require the support of a majority of voting board members) I will post it here, as well as any other developments in this story.
(Posted March 14, 2009)