Here's the The Lowdown from DN Journal,
updated daily to fill you in on the latest buzz going around the domain name industry.

The Lowdown is compiled by DN Journal Editor & Publisher Ron Jackson.
New Study Provides Good News for Domain Owners Who Are Developing Their Own Content-Rich Websites
If you are one of the many domain owners who have gotten on the "development" train and started building content-rich websites with the hope of freeing yourself from dependence on steadily dwindling PPC revenue, I have some good news for you. A new study from the
Online Publishers Association (OPA), based on six years of analysis, indicates that you are moving in the right direction at the right time. The keyword here is "content" as I'll show you in breaking down the numbers from the OPA study.

The OPA has been tracking where people spend their time on the Internet and have divided the various options web users have into five categories: commerce, communications, community, content and

search. Commerce would include sites like Amazon and Ebay, Communications would be represented by sites/activities like Yahoo Mail, AOL Instant Messenger and MSN Groups and Community covers the popular social networking category as embodied by sites like Facebook, Twitter and LinkedIn. Content would include sites offering any kind of information, for example the Wall Street Journal, CNN or any of the millions of special interest sites on the web and Search, of course, is the sector represented by Google, Yahoo, Bing and smaller search engines.
When you start making decisions on the kind of development you want to pour your time and money into, it would obviously be helpful to know where web surfers like to spend most of their time, so the OPA set out to do just that. If your focus has been or is on building a content site, you have identified the "sweet spot" with respect to where web surfers spend most of their time.
OPA found that this year, on average, web users spent 42% of their time online on content sites - far more than any other category. What's more, content's share of the pie has been steadily growing - up 8% from the 34% the category had in 2003 when the OPA created its Internet Activity Index.

Even more impressive, the average amount of time individual surfers spend on content sites today is almost twice what it was in

2003, soaring from a monthly average of three hours and 42 minutes to six hours and 58 minutes (newspapers and magazines, I think we have found your missing subscibers).
The communications category was a distant second to content with people spending 27% of their time there - but that is a huge fall-off from the 46% that category held six years ago. You can thank (or blame) the rise of social networking for that as people now handle more of their communications through tweets and Facebook posts. Still, in something of a surprise to me given how much press social networking gets, people spend only 13% of their online time on "community" activity - the same amount of time they spend on commerce sites (commerce was down from 16% in 2003). However the OPA just established the community category last year so we will have to see where it goes from here.
The search category brought up the rear, with people spending 5% of their time on search. However that is a jump from the 3% figure OPA found in 2003.
Take a look at the OPA's complete report (illustrated with graphs and featuring more detailed data) for more on this very interesting study. It may influence you decisions as you map out your development plans.
If you still wonder if it is worth the bother to take on development in an effort to diversify your revenue stream, you might want to read a post Rick Schwartz published on his blog just today. Without warning or explanation, Google just pulled the plug on his AdSense account, completely shutting down his revenue stream from that source after he spent thousands of dollars on mini-site development.
Parking and AdSense have been immensely positive things for domain owners in recent years and I think for large portfolio owners,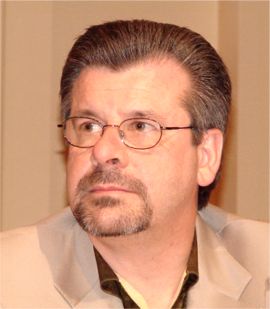 Rick Schwartz
Google just shut down his Adsense account
they will continue to be a part of the mix for years to come - but having all of your eggs in one basket is never a good idea.
Though it is not easy, I believe that diversifying into development in at least one niche area that you are truly passionate about - and doing it well enough to attract an audience - is the key to freedom. It may take multiple tries before you come up with a winner, but if you are able to find the right combination, you will be able to cut out the middlemen, get direct advertisers and put your destiny back in your own hands where it belongs.
---
For all current Lowdown posts - Go Here
---
We need your help to keep giving domainers The Lowdown, so please email editor@dnjournal.com with any interesting information you might have. If possible, include the source of your information so we can check it out (for example a URL if you read it in a forum or on a site elsewhere).
---

---
Home Domain Sales YTD Sales Charts Latest News The Lowdown Articles
Legal Matters Dear Domey Letters to Editor Resources Classified Ads Archive About Us