End of September Newsmakers: .Biz, Sedo and ICANN (Who Reaches a New Understanding With the U.S. Government)
Here we are on the last day of September and the final day of another business quarter, 3Q-2009. This month is ending with a bang with big news on several fronts. For starters, Sedo's
exclusive auction of 1-character .biz domains ended today with 31 names selling for more than $360,000. The headliner was e.biz, a domain that went for a stunning $66,001, setting a new high water mark for the extension.
Others breaking the five-figure mark were 1.biz ($32,003), D.biz ($26,110), M.biz ($15,611), W.biz ($13,500), A.biz ($10,099), U.biz ($10,099), X.biz ($10,099) and B.biz ($10,005). The remaining names closed in a range from $5,801 to $9,400. I think those are impressive results for an extension that has had very few high dollar sales in the past.
Over the past couple of years I've been seeing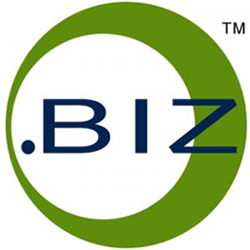 more .biz domains being used by small businesses in our area. While the auction sales are a great attention getter, continued adoption and development among end users is the real key to establishing .biz (or any other extension for that matter) in the public consiousness. Right now, the extension's future looks better to me than it has at any time since it was introduced in 2001.
In addition to running the .biz special auction, Sedo made news on another front today. Sedo's parent company, the Adlink Group announced it has purchased the remaining 24.06% of stock still held by Sedo's original founders for 4.25 million newly issued shares and €5.5 million in cash. In addition, Sedo's Managing Director (and one of the company founders) Tim Schumacher was appointed CEO of the Adlink Group.

In another major development today, the U.S. government loosened its grip on ICANN when a Joint Project Agreement (JPA) between the two bodies expired and was replaced by a new

Affirmation of Commitments (AOC) agreement. According to the Wall Street Journal the new pact puts the U.S. government's stamp of approval on a private-sector model for directing the Internet, even though the government stopped short of cutting its ties with the organization. The U.S. Commerce Department will still play an active role in ICANN as a member of the organization's Governmental Advisory Committee, however other governments around the world will have more influence now.

Just how much the landscape will change under the AOC as opposed to the previous JPA remains to be seen. Internet Commerce Association Legal Counsel Phil Corwin is currently looking over the new agreement and he is expected to comment on the possible ramifications for domain investors soon.

Despite the new agreement, the U.S. still has ultimate control over the domain name system through its power to award an Internet Assigned Number Authority (IANA) contract. It is this completely separate contract with the U.S. that gives ICANN authority over domain names until the IANA contract expires in September 2011.