Photos and Highlights from the 2009 MeetDomainers Conference in Warsaw, Poland
The 2nd Annual MeetDomainers Conference concluded at the Marriott in Warsaw, Poland Sunday (September 27). We've just received some photos from the three-day show for European domainers, courtesy of conference founder Daniel Dryzek. The event got underway on Friday (Sept. 25) with welcoming comments from Dryzek followed by a seminar on legal matters.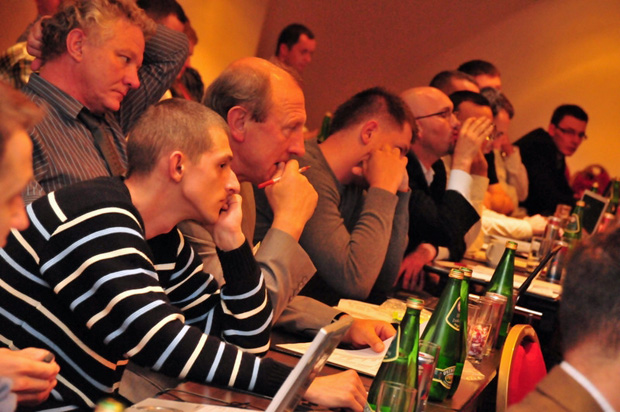 Part of the crowd at a MeetDomainers 2009 opening day seminar on legal affairs.
The afternoon session then kicked off with a speed networking session - always one of the most popular attractions at any conference.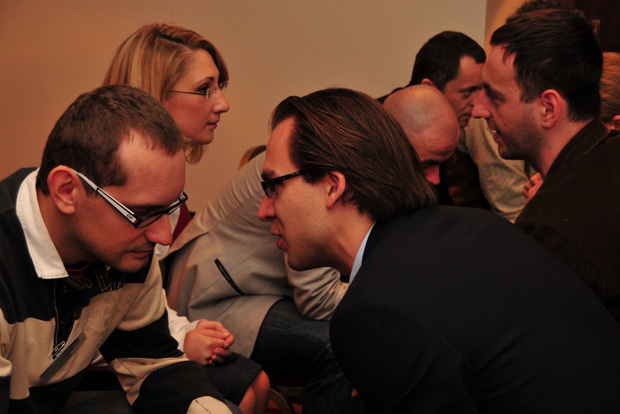 Scene from the opening day speed networking session at MeetDomainers 2009 in Warsaw
Next on the agenda was a session covering registrars and registries in Poland and around the world. Dryzek moderated a panel that included (left to right in the photo below) Ken Hansen (Neustar), Adam Wagner (EuroDNS), Michau Pleban (Aftermarket.pl) and Daniel Kotyras (NetArt).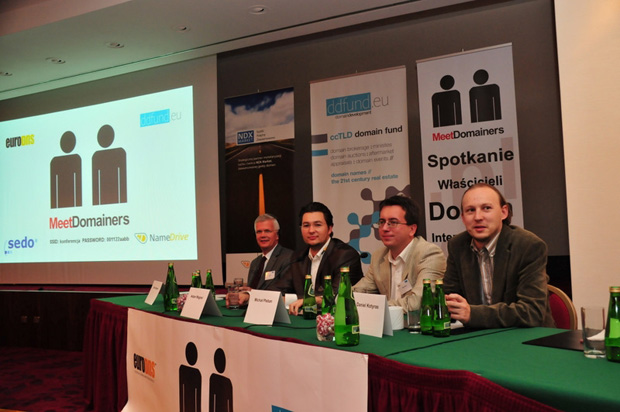 After a lunch break, the opening day of business concluded with a live domain auction that generated close to €80,000 ($116,800) in sales. 34 of the 60 domains that went up for bid changed hands. The biggest sale was Lekarze.pl ("doctors" in Polish), a Polish ccTLD that went for €33,750 ($49,275). A complete list of auction results is available here.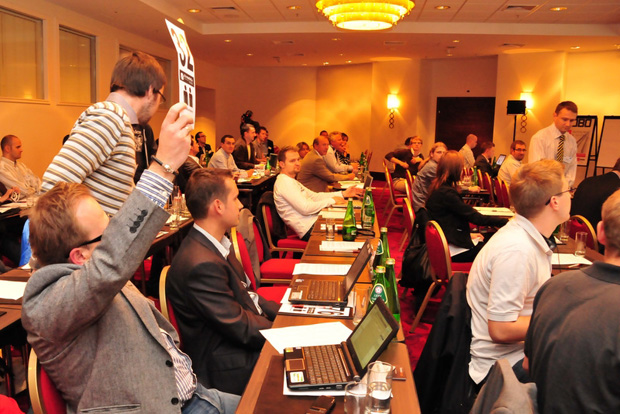 Above: scene from the MeetDomainers live domain auction September 25
Below: Auctioneer Krzysztof Konieczny conduction the sale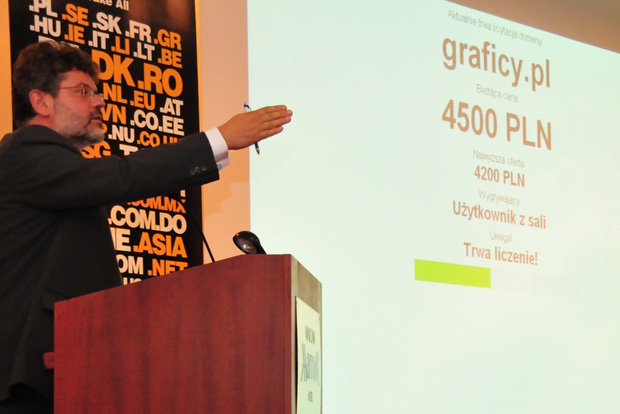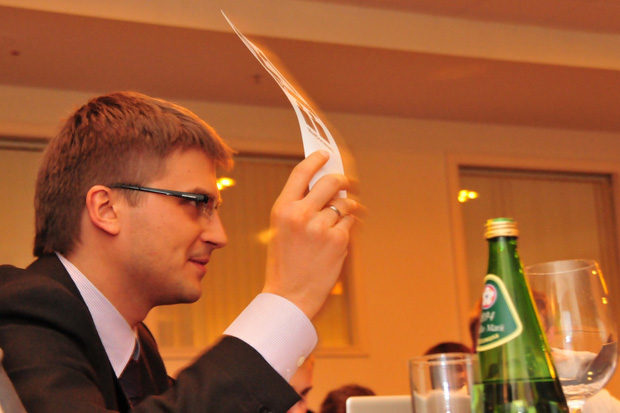 Conference founder Daniel Dryzek was among the bidders in the live domain auction.
The Saturday (September 26) schedule was highlighted by four seminars including the day's opening panel discussion featuring a group of European domainers who shared their experiences and opinions with the audience, while also taking questions from the crowd.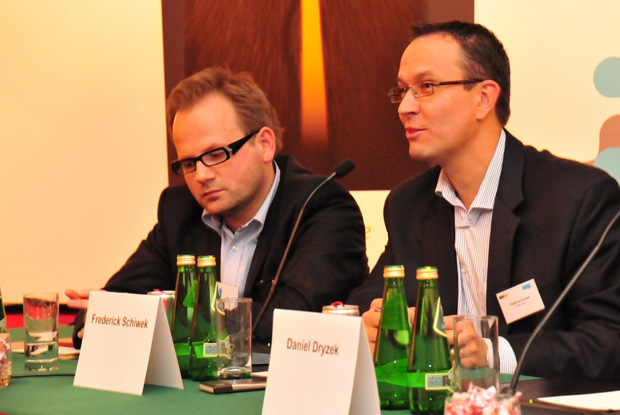 Above: Leszek Sękowski (left) and Frederick Schiwek (DomainInvest.lu) were panelists
for the opening session Saturday (Sept. 26) called "Domainers Meet Domainers"
EuroDNS hosted the conference party at the Opera Club Saturday night and the show concluded with a day of social activities Sunday (Sept. 27), including a tour of the city (complete with English speaking guides).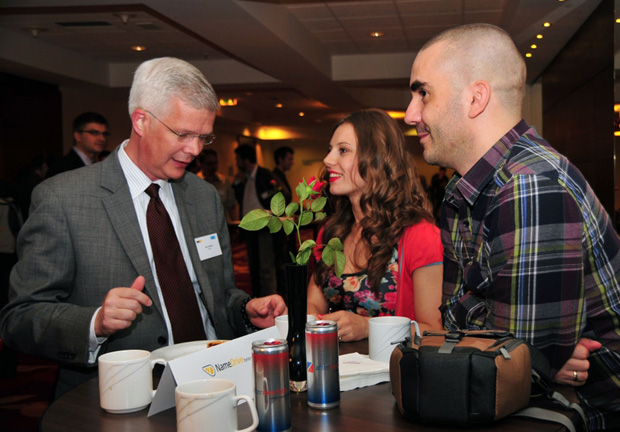 Ken Hansen of Neustar (left) came from the U.S. to make some new friends in Poland.
From everything we have heard the event was very well received by everyone who attended. Poland is a rapidly growing market for domains and with the success of this year's show, round three would appear to be a certainty for 2010.