How Rick Schwartz, Rick Latona, Monte Cahn, Michael Castello & Aron Meystedt Really Made Their Money
Over the years I thought that I had come to know a lot of people in the domain industry fairly well, but I have just received a link to a shocking video that proves you never really know the full story. I have always assumed that T.R.A.F.F.I.C. Co-Founder Rick Schwartz, his new T.R.A.F.F.I.C. partner and all-around industry impresario Rick Latona, Moniker CEO Monte Cahn, Michael Castello of the famed Castello Brothers and quick rising newcomer Aron Meystedt owed their success to domains. Now I learn that much of their capital may have been derived from a joint "moonlighting" venture. They say a picture is worth a thousand words (so a video must be worth 10,000), so rather than try to describe what I saw, I'm going to put the video evidence on the public record. You can watch it here.
I never reveal my sources but I will let you know that the person who passed this information on to me revealed that it was assembled by web designer/domainer Tia Wood. If so, she deserves credit for bringing the truth to light.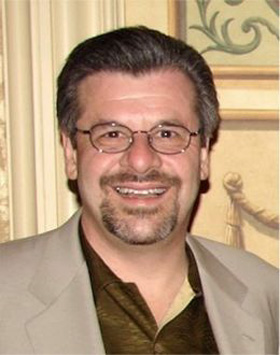 Now you can see Rick Schwartz (above)
and four other well-known industry figures
in a way you have never seen them before.