The ccTLD That Represents a Place Where No One Lives! Plus 5 More That Serve Areas With Less Than 1,000 Residents
Peter Alguacil at Pingdom.com has a knack for turning up very interesting tidbits of information about the world of domains. I got a note from him while I was in Los Angeles covering DOMAINfest Global last week telling me about a new post on his site detailing the most sparsely populated places on earth that still have their own country code
domain extensions. One of them even has NO residents whatsoever. I finally got a chance to check out his research this evening and it is interesting indeed.
Have you seen many .hm domains around? Well, if you have seen even one, you have seen more of them than there are people living in the place the extension represents - the Heard and McDonald Islands. They are barren, uninhabited volcanic islands in the middle of the ocean between Africa and Antarctica that are officially a territory of Australia. Peter noted that the primary reason that any .hm domains have been registered at all is that .hm has been marketed (with little success) as an abbreviation for "home."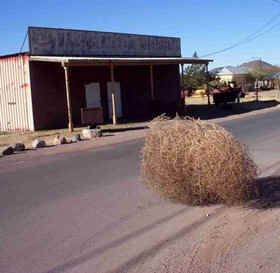 Not far behind .hm in the race for most unnecessary ccTLD is .pn - an extension that represents the Pitcairn Islands - a cluster of four volcanic islands in the southern Pacific Ocean that is a former British colony. Total population: 50. You probably have more pairs of socks than there are people in the Pitcairn Islands!
Now let's start moving toward the more urban centers. With a population nearly triple that of the Pitcairns is the French Southern and Antarctic Lands who, despite having only 140 residents, have their own extension too - .tf. This place also consists of a number of islands spread over a large area in the Indian Ocean. Peter said "There is no permanent population; merely a group of military personnel, scientists, officials and support staff."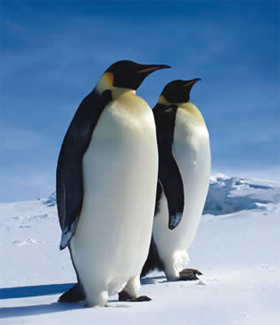 Compared to some places with
their own ccTLDs, Antarctica
is downright crowded!
Things are considerably more congested on the Cocos (Keeling) Islands, another Australian territory, where the .cc extension represents 596 residents. As most of you know, about a decade ago this extension was marketed as the second coming of .com. Unfortunately, it never quite arrived.
Two other places with their own ccTLDs, despite having populations below 1,000 are Vatican City (826 people) represented by .va and Ascension Island (a UK Territory with 940 people) represented by .ac.
Antarctica (.aq) just misses the cut with a population of 1,000 even. Obviously, still plenty of elbow room there and, I would imagine, some pretty decent unused keywords. Better check first and make sure the Nexus rules don't require you to live there though!
For details on several other sparsely populated places with their own ccTLDs, check out Peter's article which also explains how these remote places wound up with their own domain extensions in the first place.