Tessa Holcomb, who brokered several million dollars worth of domain sales as a Senior Consultant at Sedo.com has taken a new dual position with PPX International and DomainManager.com. PPXi Chairman Gregg McNair told us that Tessa will serve as the Director of Business Development with new company partner DomainManager as well as Director of Philanthropy for PPXi. Ms. Holcomb said, "Having recently visited philanthropy projects associated with PPXi in Africa in conjunction with the charity climb of Mount Kilimanjaro, I am so pleased to be part of an organization that generously supports so many worthwhile causes. It is good to know that my business efforts will make a real difference among the underprivileged."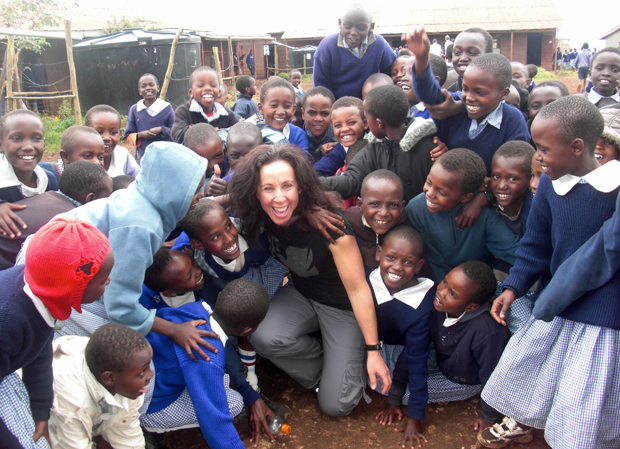 Tessa Holcomb draws a crowd while in Africa
for a charity climb of Mount Kilimanjaro in February 2010
Ms. Holcomb was a member of the Mount Kilimanjaro climb team that successfully reached the 19,340 foot peak in Tanzania in February. With sponsors supporting the individual climbers, the effort, organized by McNair and Rick Latona, wound up raising almost $200,000 for The Water School, a non-profit organization that has developed a cost effective water purification program that is saving lives in Africa and other developing nations around the world.
In conjunction with the announcement that Ms. Holcomb has joined PPX, McNair also announced that the company has entered into a cross-technology agreement with DomainManager.com. McNair said the new pact will allow PPXi to expand its reach into the domain management space. Underscoring the integration between PPX and DomainManager, Ms. Holcomb will report directly to DomainManager.com CEO Richard Lau who also serves on the PPXi board.