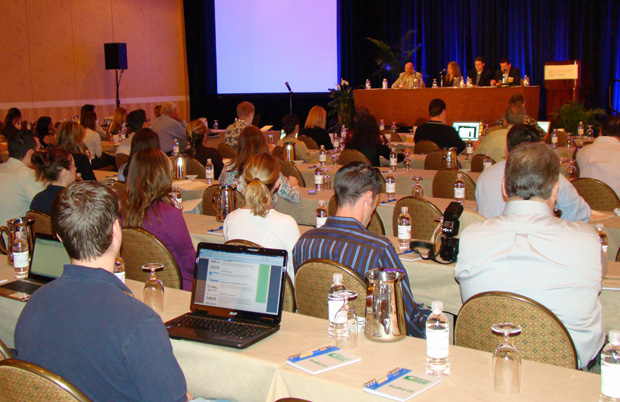 Opening business seminar - Local Media vs. The Nationals -
Thursday morning at the GeoDomain Expo.
Next up the Castello Brothers, Michael and David (Castello Cities Internet Network) talked about Maximizing Geo Brand Traffic Revenue. We will have details on their session (and all of the other seminars) in a comprehensive conference review article we will be publishing next week.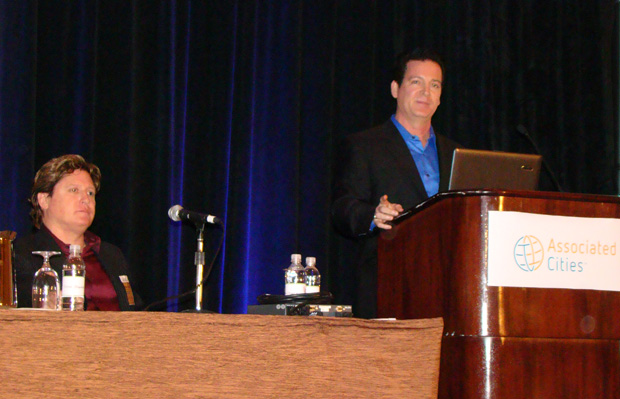 Michael Castello (left) and David Castello conduct their Thursday morning session.
At the Thursday luncheon I gave a media person's view of the prospects for the geodomain industry. I reiterated something I have said a number of times in the past - that I think .com geodomain owners are perfectly positioned to reap huge benefits from the migration of advertising money from traditional media to the web.
After lunch there were seminars on Creative Local Branding (featuring Fred Mercaldo of Scottsdale.com and Cathy Maddox of NewOrleans.com), Hotel Marketing (with Chad Montgomery of Expedia.com, Bill Marbach of GetARoom.com and Rob Kazmierski of Advanced Reservations Systems) and Social Media & Geodomains (featuring left to right in the photo below Patrick Ruddell (ChefPatrick.com), Courtney LeClair (ZCO Corp.), Josh Metnick Chicago.com), Jim Smith (Sobiz10) and Marian Mariathason (Sobiz10).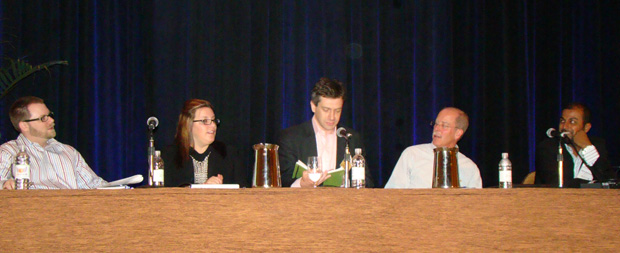 After a final afternoon session on how to Mobilize Your Site (hosted by Don Jones of NewOrleans.com and Davis Asplund of ZCO Corporation) it was time for the big evening social event - a night out at the famous New Orleans concert venue Tipitina's.
The evening got off to a rousing and unique start when a New Orleans jazz band led a procession of Expo attendees on their short walk from the hotel to Tipitina's.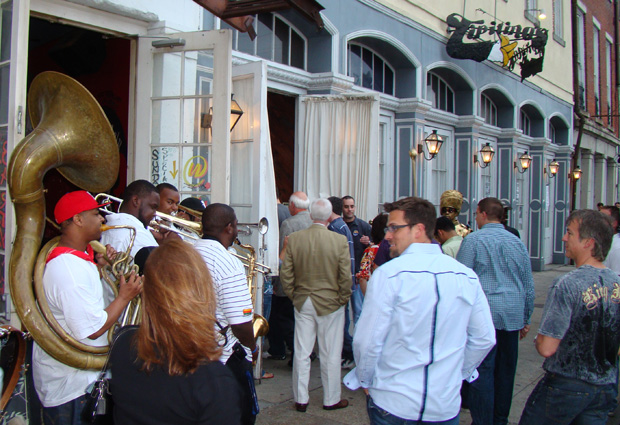 Led by their own jazz band, GeoDomain Expo attendees arrive
at Tipitina's night club in New Orleans Thursday night.
Inside attendees were treated to a buffet of traditional New Orleans dishes including jambalaya, red beans and rice, gumbo and po boy sandwiches. There was also a free open bar at the party sponsored by Universal Business Listings.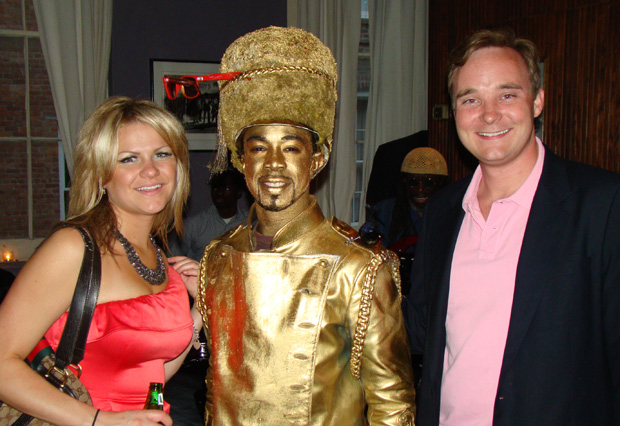 Above: Kelly Benish (Universal Business Listings), the band leader from the
jazz group that led a geodomainers march from the Roosevelt Hotel to Tipitina's
and Associated Cities Executive Director Patrick Carleton.
Below: Kevin Daste (Crawfish.com) and Steven Kaziyev (Palermo.com)
enjoy the party at Tipitina's.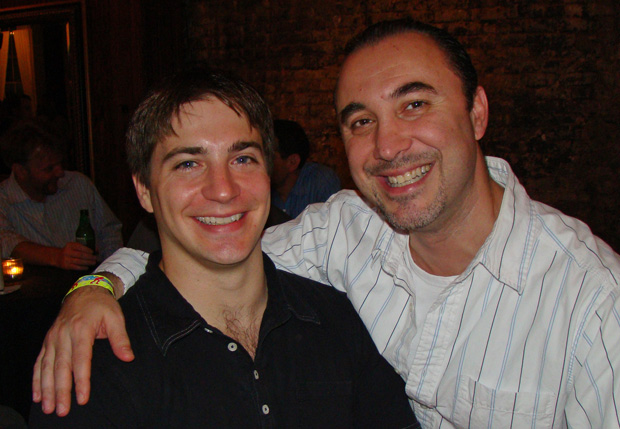 After the party in an upstairs room at Tipitina's, attendees were offered free tickets to any of three concerts that got underway at 10pm in the multiple showrooms on the ground foor at Tipitina's.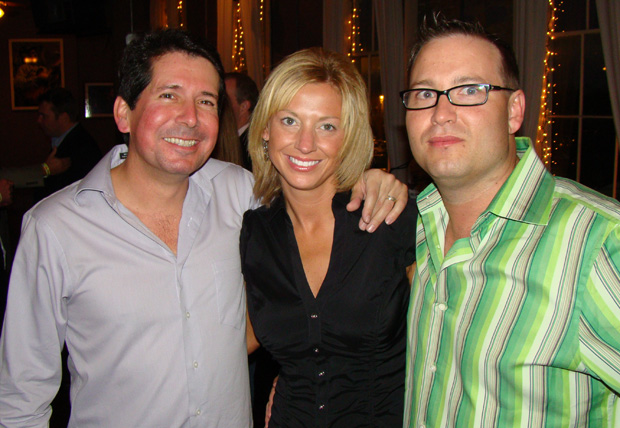 Bob Olea (Oceanside.com), Christy Roberts (Missouri.me Network)
and Bruce Marler (Missouri.me Network) at Tipitina's.
As I write this early Friday afternoon, the closing day of the GeoDomain Expo is underway (I am currently listening to the keynote address from GetARoom.com co-founder David Litman). Tomorrow I'll have photos and highlights from all of today's activity for you in this column.