Fred Mercaldo (the owner of Scottsdale.com who was elected President of Associated Cities last week). Mark Burgess, the founder and original registrant of SanDiego.com, asked for Mercaldo's assistance in handling communications about the SanDiego.com situation.
Mercaldo wrote that, according to Burgess, this is what happened Friday: "Jim Fitzpatrick who just bought San Diego Magazine back from CurtCo and Randy Frisch, former CFO of the San Diego Union-Tribune, both showed up, but Robert DeuPree, the investor holding the notes used to foreclose, met them in the lobby and told them they had to have a check ready to fill out and that the bidding started at $3 million, which is about $50,000 less than the combined notes he held. Neither had the ready check, so both bidders left. Deupree then presented the foreclosure notices to James, the manager of the LLC (that held SanDiego.com), and took possession of the assets and asked us all to leave."
Mercaldo went on to quote Burgess as saying, "So now, the LLC we created last September, in which I had ownership, is assetless and owes thousands in payables and hundreds of thousands in unsecured loans - including my severance and $100,000 note which was the other half of what I was to be paid for selling. That company will just die in place. So it's over for me with SanDiego.com, except for my history as founder for the last 15 years."
"In early 2008, I had other offers that would have taken me out of control of the domain but left me with nearly $500,000 in free cash. I allowed this deal to take 16 months (June 2008 - Sept 2009) because I thought I was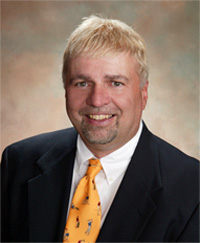 Fred Mercaldo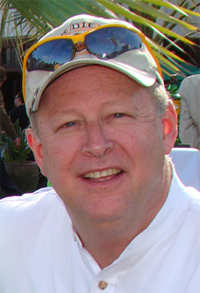 Mark Burgess
bringing on a partner to work with to grow SanDiego.com faster than I had done alone with slim resources in the past. Turns out he wanted the company for himself. While I believe relationships are the fabric of business, he told us "don't take it personally, it's just business." Mercaldo said that Burgess told him the LLC started with $1.4 million in debt and that the debt had grown by an additional $1.6 million by the time the foreclosure took place Friday.

Mercaldo noted, "Mark and I both served on the Associated Cities Board of Directors the past three years and he has become a very close friend of mine. Surely Mark would have made different decisions in retrospect, but there is no denying the sadness that is shared by many of us in the GeoDomain industry regarding Mark's fate and his loss of control and ownership with SanDiego.com.  I can tell you Mark is blessed with a terrific mind, work ethic, family, fiancé, friends, and spirit. Mark will move on, learn from this, and no doubt thrive. Mark can be reached at Mark@pagemountain.com.