The recent surge in high end domain sales continued this week with another 6-figure sale. We reported the name in this post earlier today, but at the request of one of the parties involved in the transaction we have removed the name (they did not know an NDA request had been made when they provided us with the sale information). YummyNames.com and BuyDomains.com worked together to close the $125,000 deal.
The high value of generic names made available on the domain aftermarket also happens to be the subject of a new white paper - Exploring the Domain Aftermarket (.pdf file)- that was just published by DomainAnimal.com Founder Michael Curving. In a concise and well-written 9-page report Curving details how business owners can use generic domains to help grow their enterprises.
For those actively marketing their domain names, this paper could be a useful resource to send potential customers who want an explanation of what constitutes a good domain name and why quality domains routinely sell in the four and five figure range (with true blue chip domains going even higher). Anyone can download the paper at no charge.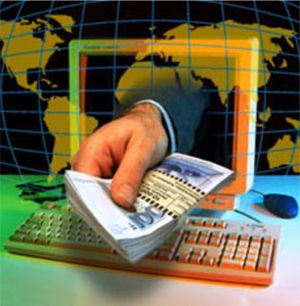 Curving said, "Domain names can play a substantial role in the marketing of a
business, product or service, yet their significance still flies under the radar of most in the business world. I'm routinely surprised by the resistance met to domain acquisitions by most businesses. They tend to view (domains) in terms of cost, rather than value. The paper points to the evidence of the value of generic keyword domains in improving Search Engine Optimization (SEO) to facilitate traffic and lead generation, as well as lowering advertising costs, including pay-per-click advertising."