In yesterday's Lowdown post I ran a video interview with CentralNic Founder Robert Pooke who owns the world's greatest collection of 2-letter .com domain names. Pooke's 2-letter portfolio includes 23 geographically relevant domains including US.com, UK.com, EU.com and LA.com to name a few (the full list is on this page). That interview, recorded at this year's
DOMAINfest Global conference in Santa Monica, California, focused on how Pooke managed to assemble such a valuable group of domain names in the first place. The same day I interviewed CentralNic's General Manager of North American Markets, Joe Alagna, for the other side of the story - details about how the company utilizes their 2-letter portfolio.
In a nutshell, CentralNic's business model involves selling sub-domains of their core 2-letter domains, offering third level names that end with extensions like .us.com, .uk.com and .eu.com through a number of major registrars including Enom, Name.com and Register.com to name just a few. With most meaningful .coms long gone, the CentralNic domains provide an alternative that still ends with the popular .com extension. For example if you were an American business named ABC Widgets you would find that the .com is already taken, but CentralNic's ABCWidgets.us.com would be an available option.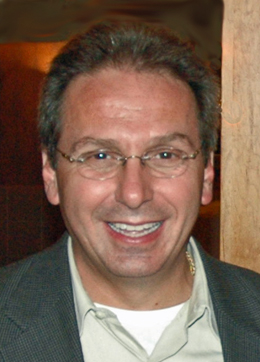 Joe Alagna
CentralNic, General Manager,
North American Markets