After getting up at 4am so we could catch an early flight from our home base in Tampa, Florida to Vancouver, British Columbia for this week's T.R.A.F.F.I.C. Vancouver conference, my wife Diana and I arrived in the spectacularly beautiful Canadian city this afternoon. The show, which gets underway Tuesday morning, will be held in a stunning venue, the Renaissance Vancouver Harbourside Hotel that overlooks scenic Coal Harbour. This is our first trip to Vancouver and the breathtaking waterfront view from our room left me wishing we had visited long before now.
If you watched the Winter Olympics on U.S. TV earlier this year, you will remember the frequent shots of seaplanes landing on Coal Harbour that were shown at the beginning of NBC's coverage most evenings.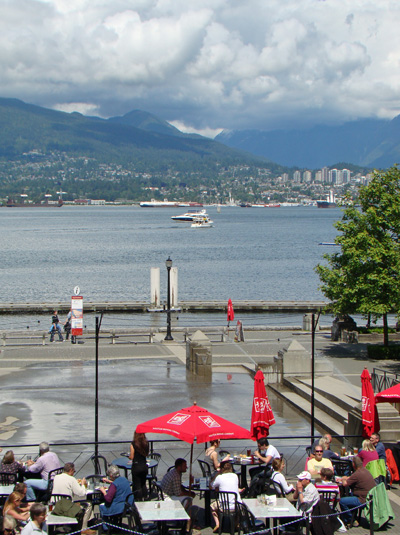 Vancouver's Coal Harbour this afternoon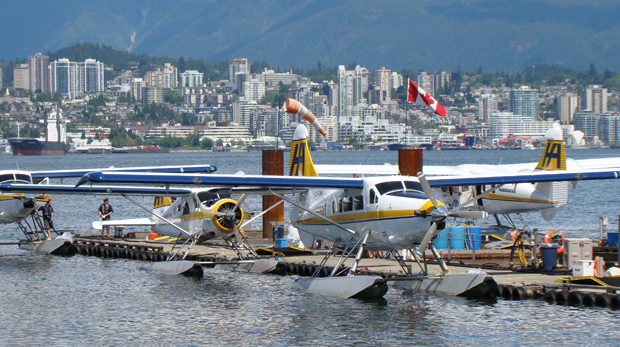 Some of the many seaplanes docked on Coal Harbour. Their constant takeoffs and landings
in front of a majestic mountain backdrop are one of Vancouver's most beautiful sights.
After spending an hour strolling through the gorgeous waterfront Harbour Green Park adjacent to the hotel this afternoon, we came back to catch a 4pm meeting T.R.A.F.F.I.C. moderator Rick Silver had with some of the conference speakers who got into town early.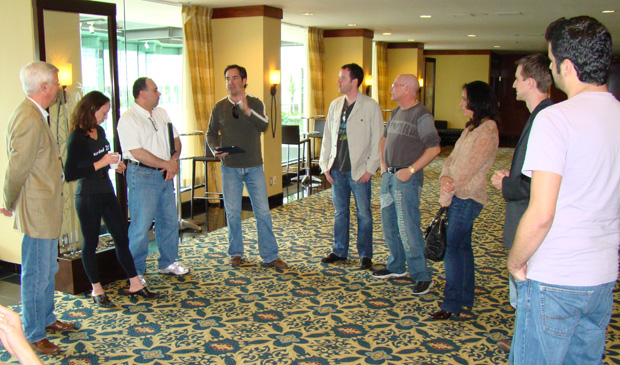 Above: T.R.A.F.F.I.C. moderator Rick Silver (4th from the left in the photo above) briefs
some of the conference speakers on what he has planned for their sessions this week.
Below: Speakers check out the main conference room where they will be addressing
what is expected to be a large audience this week. Second from left is show producer
Jodi Chamberlain who was on hand to answer questions.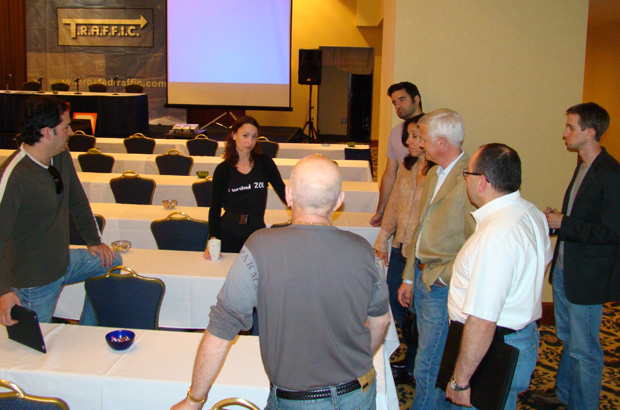 T.R.A.F.F.I.C. Vancouver will run through Thursday (June 10). I'll have daily posts in this column featuring photos and highlights from each day's activity. You can check out what is in store on the show's official agenda page here.