The T.R.A.F.F.I.C. Miami conference opened Sunday evening with a crowd of several hundred on hand at the Loews Hotel on South Beach. Many attendees arrive in town early and, while waiting for the registration desk to open, spent time doing some early networking at the T.R.A.F.F.I.C. cabanas by the hotel pool.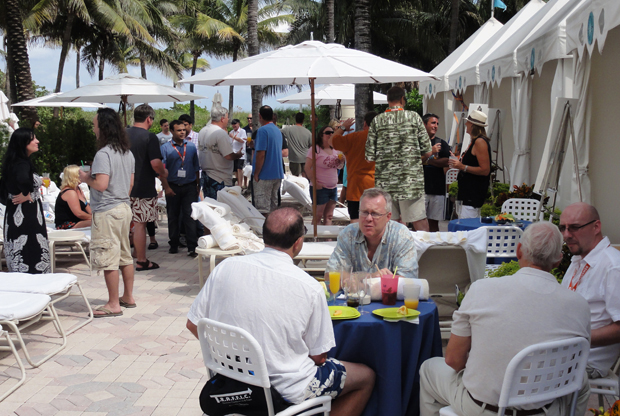 Early arrivers Sunday (Oct. 17) spent time chatting in T.R.A.F.F.I.C.'s poolside cabanas
At noon, attendees began receiving the warm welcome they always get at the registration desk from Barbara Neu and Alina Schwartz (the wives of T.R.A.F.F.I.C. Co-Founders Howard Neu and Rick Schwartz.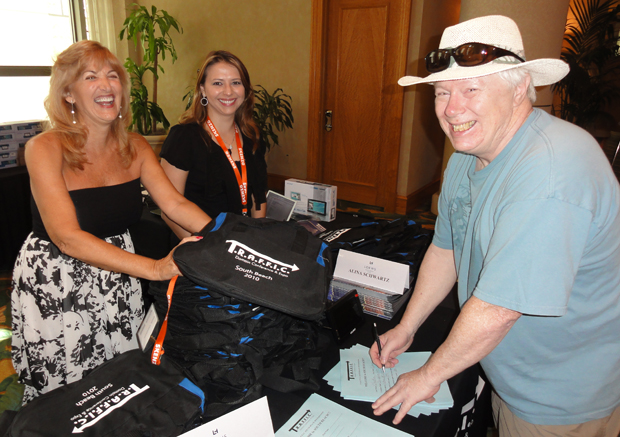 Barbara Neu (left) and Alina Schwartz welcome T.R.A.F.F.I.C. Miami
attendee Steve Cheatham at the registration desk Sunday (Oct. 17).
Registration continued throughout the day, then the conference officially got underway when doors opened on the show's 5:30pm welcoming cocktail party.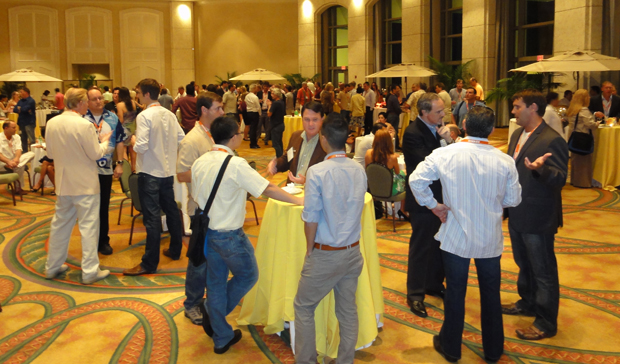 Part of the crowd at Sunday night's welcoming cocktail party at the Loews Hotel.