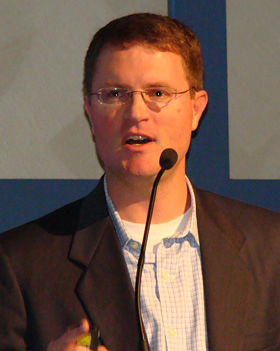 Digimedia President Jay Chapman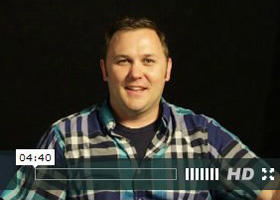 iThemes Media CEO Cory Miller
Jay Chapman said, "The Div's objective is to pioneer a local (in Oklahoma, "local" means statewide) internet-technology territory by inspiring and training the next generation to realize and harness the web's innumerable opportunities. Hopefully the foundation will impact and help others in Oklahoma and beyond! Like any non-profit, the Div is always seeking other like-minded folks to climb aboard, participate and partner."
Cory Miller, who will serve as The Div's President, noted, "When I launched iThemes in my home three years ago, I never imagined it would grow to what it has today. Now with a workforce of more than 20 people and iThemes on solid financial footing and growing, we believe giving back to the community and helping aspiring web designers, developers and entrepreneurs build a better Oklahoma just seems like the most logical next step for us, and the right thing to do." If you go to The Div website, you will find a video at the top right on the home page in which Miller talks more about why he, Day and Chapman created The Div.
I think it is a terrific idea and one that may well be copied in other locales around the U.S. and the world. I've always felt that for many the key to moving ahead in today's stagnant economy is to turn to the Internet where opportunities still abound. The Div will provide a place where Oklahomans can learn how to build a brighter future for themselves and their communities on the web.