Sedo Co-Founder Tim Schumacher, the pioneering domain industry company's CEO, is leaving that post at the end of this month. Schumacher, who is expected to become a member of Sedo's Supervisory Board, cited personal reasons for leaving his day to day duties as the company's leader but expressed an interest in playing a greater role with startup businesses.
As detailed in a 2004 DN Journal Cover Story, Tim and two college friends, Ulrich Priesner and Marius Wuerzner, started Sedo a decade ago, basing the business on Schumacher's Master's Degree thesis at the University of Cologne on "Price Formation in the Trade of Internet Domain Names." Sedo went on to become one of the most successful companies in domain industry history.
Schumacher, now 35, was named "Entrepreneur of the Year" by Ernst & Young Germany in 2007. In 2009, he became CEO of Sedo Holding AG, which is comprised of Sedo's domain business and Affilinet, one of Europe's leading affiliate marketing platforms.
I have always had the highest personal regard for Tim and his shoes will be hard to fill, however Sedo's Supervisory Board believes they have found the right person to pick up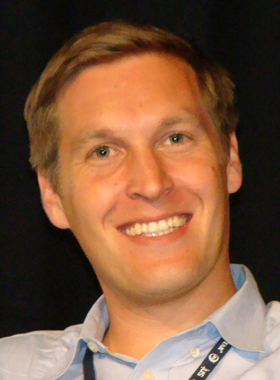 Sedo Co-Founder Tim Schumacher
where Schumacher will leave off. 40-year-old Tobias Flaitz will become the new CEO and a board member on February 1st. Flaitz comes to Sedo from Hubert Burda Media where he has held a management position since 2007.
Michael Scheeren, Chairman of Sedo's Supervisory Board, said, "On behalf of the Supervisory Board, I would like to thank Tim Schumacher for the many years of excellent and trustful cooperation, for his personal commitment and the great accomplishments he has attained for the company. He founded and led Sedo from being a start-up to the world's largest marketplace for domains and the leading domain parking company."

Scheeren added, "We are delighted that Tim will be available for further cooperation within the Supervisory Board. At the same time, we are delighted to have obtained the services of Tobias Flaitz, as an experienced manager with competence in digital business models and consulting expertise in strategy development and process optimization, who will drive Sedo's further expansion during the coming years."