Protrada.com Founder and CEO Troy Rushton is going to get a golden opportunity to tell the mainstream business world about the value of domain names next week. Rushton has been invited to join Donald Trump, Anthony Robbins, Robert Kiyosaki and other successful entrepreneurs who will be featured speakers at the National Achievers Congress 2012 that will be held in San Jose, California April 10-12.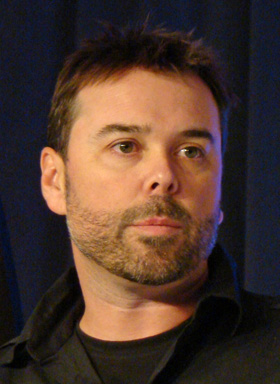 Troy Rushton
Protrada.com Founder and CEO
An audience of approximately 8,000 is expected to be on hand when Troy headlines a session on a topic near and dear to all of our hearts - domain name investing. His appearance is one of the first initiatives in a new Protrada campaign aimed an taking domain name investing to a new mass audience of qualified investors.
Rushton will explain to investors why they should consider adding domain names to asset classes ranging from real estate to options trading that they currently tap to build their portfolios.
He has put together a program that will include information and advice (some to be shown via pre-recorded video commentary) gathered from well-known domain industry figures including Morgan Linton (MorganLinton.com), Adam Dicker (DNForum.com), Paul Nicks (GoDaddy.com), Braden Pollock (LegalBrandMarketing.com), Paul Goldstone (IGoldRush.com), Shane Cultra (DomainShane.com) and many others.
In addition to sharing tactics and strategies employed by successful domain name traders Rushton will also take the opportunity to
Rushton noted, "Introducing domaining to a new audience will greatly benefit the industry as a whole. Every time I attend industry conferences, domainers tell me the greatest barrier to industry growth is a lack of liquidity which would be remedied by new investors. We have an opportunity to help solve that problem for the benefit of all stakeholders and that's exactly what I'll be doing at NAC 2012 in San Jose."
One other note today. The AfternicDLS continues to add firepower to their Premium Reseller Network. They announced that popular registrar NameCheap.com has joined the platform. That means that Namecheap customers will have direct access to millions of aftermarket domains that have been listed in the AfternicDLS system.

With the partnership now live, NameCheap customers will see the Afternic listings among those on their search results screen and the premium aftermarket domains are tagged to stand out in the pack. Since Afternic's network utilizes Instant Transfer technology, NameCheap customers will have instant access to the domain they purchase, making the process as easy as registering a new domain.