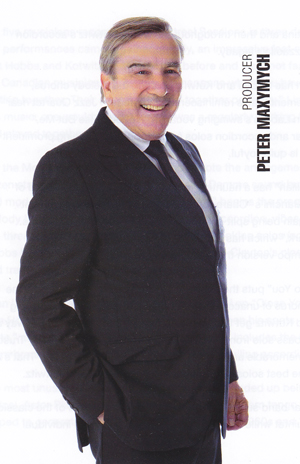 Photo of Peter Maxymych that appears
in the booklet for The North American Jazz
Alliance's new CD The Montreal Sessions
Though Peter's first attempt to produce a full-length jazz album turned out better than he could have dreamed, he is not about to abandon his rapidly growing domain business any time soon. His company, Emall.ca, owns over 7,000 .CA domains including such generic gems as Loans.ca, Ticket.ca, Christmas.ca, Dating.ca, eand Recipes.ca, the latter domain having now been developed into a major website in a joint venture with Kenneth Maclean (formerly of Canwest).
Maxymych told me that Emall.ca is getting more focused on the development of sites as the next progression of their business. Their developed sites already include HockeyTickets.ca, CheapTickets.ca and eTickets.ca. As you might expect with the National Hockey League's player strike having just ended and an abbreviated season scheduled to begin a few days from now, HockeyTickets.ca is seeing a particularly large surge in traffic.
eTickets.ca has a broader base, offering tickets for virtually all sports, including the NFL and NBA, as well as entertainment tickets to shows and events on Broadway, in Las Vegas and at other venues. With his new CD out, Maxymych may want to think about gearing up for North American Jazz Alliance concert ticket sales next!