Well, I have to admit I didn't see this one coming! Oversee.net has selected celebrity/entrepreneur Kim Kardashian to be the keynote speaker at the Webfest Global Conference coming up February 5-7, 2013 at the Fairmont Miramar Hotel in Santa Monica, California.
I'm sure some of you are saying "what does Kim Kardashian have to do with domains?" but keep in mind that Webfest Global (formerly known as DOMAINfest Global) had expanded its scope this year (hence the name change) to cover a much broader range of online business topics.
As many of you know, in addition to being a reality TV star, Kim is a very successful entrepreneur who has leveraged her brand to build many successful businesses, including ShoeDazzle.com, and to help many charities like the Dream Foundation. She is also known for her phenomenally successful use of social media that includes some 17 million followers on Twitter.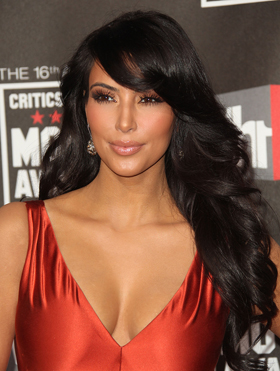 Kim Kardashian
Image from Bigstock
Oversee.netís CEO Debra Domeyer will talk with Kim about what went into building her businesses and brand in an on stage fireside chat scheduled for 11am Wednesday, February 6. It will certainly be a change of pace from some of the conference's previous keynote speakers like Twitter Founder Biz Stone, GoDaddy Founder Bob Parsons and Apple Computer Co-Founder Steve Wozniak, but I have a feeling it is going to be an interesting and lively conversation.
With Webfest undergoing an image makeover for this 7th conference in the annual series, Kim would seem to fit in with the remodeling theme and she certainly gives the Los Angeles based show some of the kind of Hollywood glamour you might expect for a conference based in the movie and TV capital of the world. I will be in Santa Monica to cover Webfest Global for you with daily posts in this column.