The 2013 Webfest Global conference opens this morning with a Speed Networking session at 9am Pacific time (12 Noon Eastern), but for many who arrived early for the show in Santa Monica, California, the networking has already been underway for 24 hours or more. In one major pre-show event Frank Schilling's DomainNameSales.com honored the domain brokerage community with a special night of dinner and drinks just for them at the stylish Misfit Restaurant and Bar.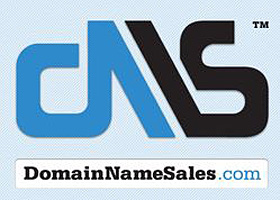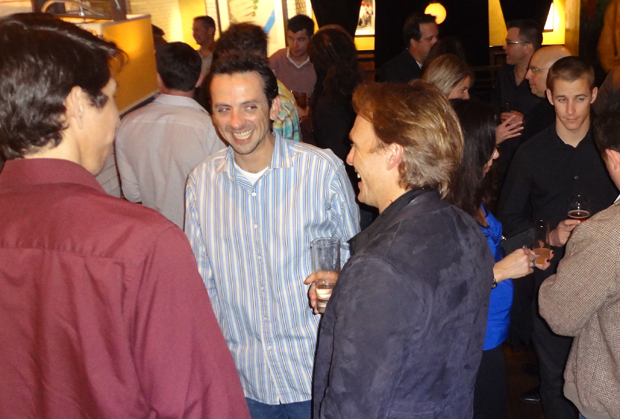 DomainNameSales.com Founder Frank Schilling (in blue jacket) welcomed domain brokers to a night out Monday evening (February 4, 2013) at the Misift Restaurant in Santa Monica.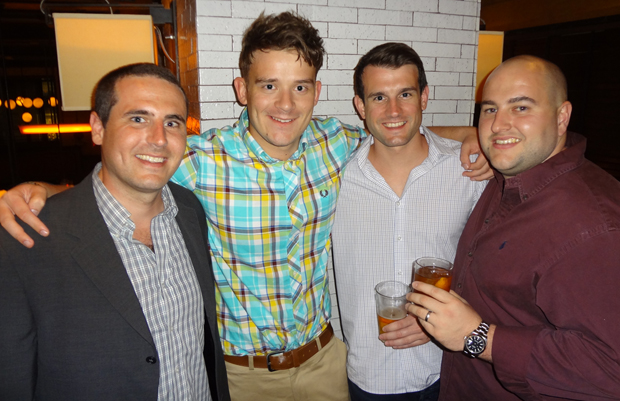 DomainNameSales teammates (left to right): Vice President of Sales Jeff Gabriel (left), broker Andrew Mathias, broker Wade Smith and Sales Manager Dan Adamson were on hand to welcome guests.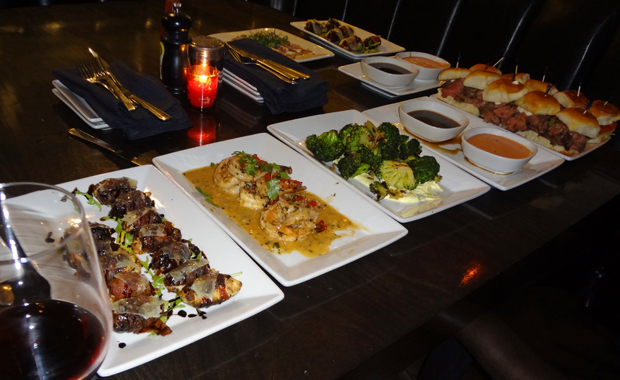 The casual event gave guests the freedom to circulate and chat with fellow brokers while enjoying the wide variety of wonderful food and drink that the restaurant staff ensured was alway at close hand.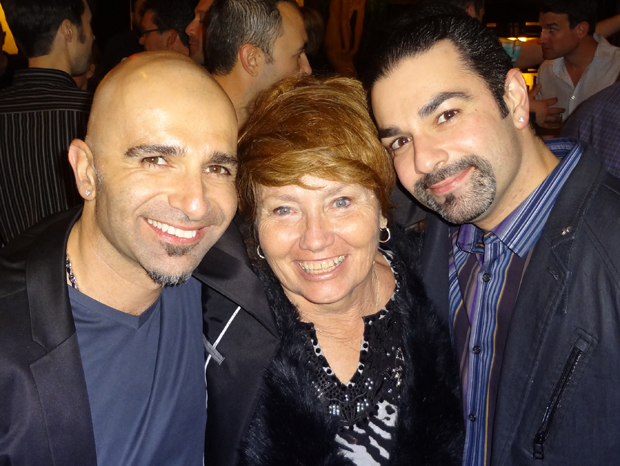 Among the friends Diana Jackson (center) enjoying catching up with were Thought Convergence Inc's dynamic duo Ammar Kubba (left) and Omar Kubba (right). TCI is the parent company of Aftermarket.com, TrafficZ.com and DomainTools.com.
Thanks to Frank, Jeff, Dan and the entire DomainNameSales team for a delightful evening and an opportunity to kick off the Webfest week among so many good friends.

Speaking of good friends, when Diana and I arrived in Los Angeles just before noon Monday, the week got off to a perfect start when Michael Castello (CCIN.com) met us at the airport and joined us for lunch at the Fairmont Miramar in Santa Monica where Webfest Global is being held. It is always a special treat for us to spend time with Michael and his family, including brother (and CCIN co-founder) David (who we unfortunately won't get to see ths week as he remains busy with his music career in Nashville).

With the conference kicking off today we have a very busy day ahead. While Webfest Global (Formerly known as DOMAINfest Global) has widened the scope of their agenda beyond domains ths year, today's sessions are almost all focused on domains.

Santa Monica's Fairmont Miramar Hotel

Between the business sessions, the opening night dinner and the Water Night fund riasing event that follows dinner, it looks like we will be going non-stop until about 1:30am Wednesday. That doesn't sound bad but that is 4:30am back home in Florida and we haven't adjusted to the time change yet. We usually don't get fully adjusted until it's time to go back home and re-adjust all over again to Eastern time! There is nowhere we'd rather be than among industry friends though, so we'll just ignore the clock and enjoy the special moments this week will bring! I'll be sharing those with you in this column with daily posts throughout the week.