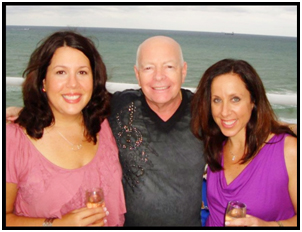 The Igloo.com management team, (left to right): Amanda Waltz, Gregg McNair and Tessa Holcomb.
Co-founder & CEO Tessa Holcomb told us, "It was a logical step for us. While we love the DomainAdvisors name, and will continue to ensure we approach each opportunity as an advisor, the number of companies in our industry with the word "domain" in their name has unintentionally led to serious brand confusion. Given we have been advising for years on branding, extolling the value of a short, memorable, easy to spell domain name, we finally decided to practice what we preach!"
"We are a team of insanely passionate people who are committed to success by doing what we love: engaging clients, listening to their goals, and
working hard to achieve them," Ms. Holcomb said. "We have grown in size and reputation and tally more than 200 years of sales, marketing & professional experience with combined domain sales exceeding $100 million. Our reputation for integrity and professionalism is unchallenged. With no in-house acquisitions and/or personal domain flipping, Igloo domain advisors have only our clients' interests at heart."