Change of plans! This morning I was going to try to post photos and highlights from all of Tuesday's opening business day activities at the NamesCon conference in Las Vegas but with non-stop action around the clock, there has been zero downtime to do it (and there will be no downtime during today's closing day either). So, instead I will include both days in one big post Thursday. However, there was one thing from Tuesday's schedule that couldn't wait, so after a couple of hours of sleep I got up in the middle of the night in Las Vegas to tell you about NamesCon's amazing record-breaking Water Night fundraising party for the Water School.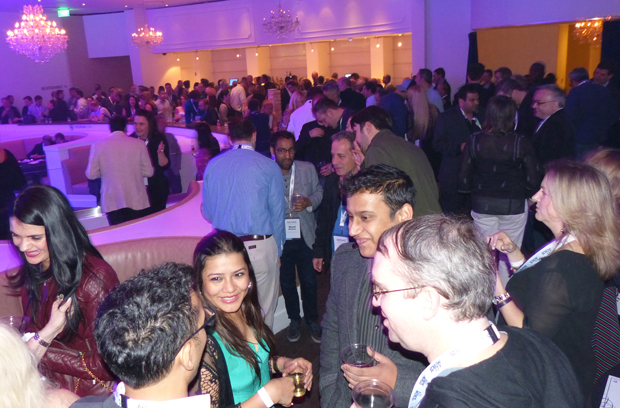 A wall to wall crowd filled the Tropicana Hotel's Havana Room in Las Vegas Tuesday night (Jan. 14) for NamesCon's big Water Night Party benefitting the Water School.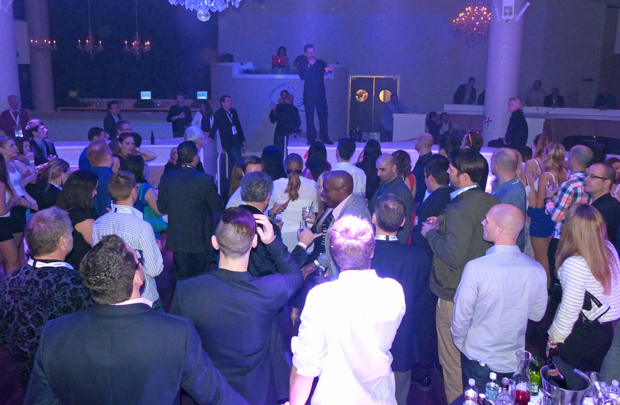 A little after midnight NamesCon Founder & Water School Executve Director Richard Lau took the stage to introduce the evening's main event. Water School co-producer Jothan Frakes and industry veteran Yancy Naughton has agreed beforehand to allow their heads to be shaved in exchange for donations to the Water School.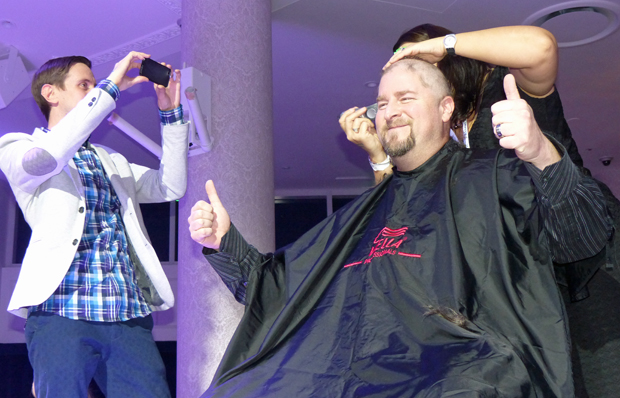 Jothan Frakes took the hot seat first and within minutes he was sporting this cool new do!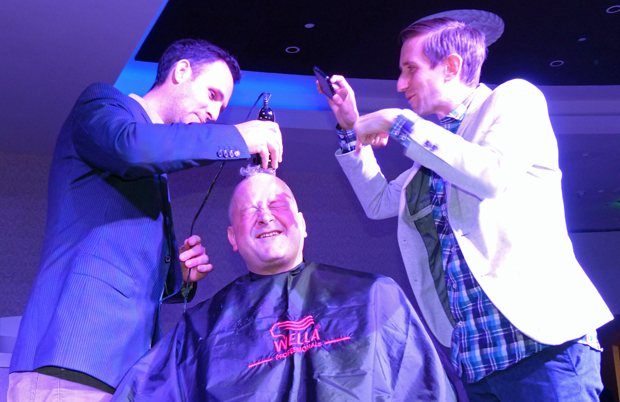 Yancy Naughton was next and, for a very brief time, his stylish coiffure was reduced to a Mohawk - and that was soon gone too. Morgan Linton was so enthused he jumped on stage to get an up close and personal look through his iPhone. After this, Richard Lau announced over $66,000 had been donated to the Water School by attendees and sponsors.
But wait! There was more. NameCheap.com offered another $20,000 if 101Domain.com's Joe Alagna would face the shears too. Joe has never turned his back on a good cause and he was about to start now!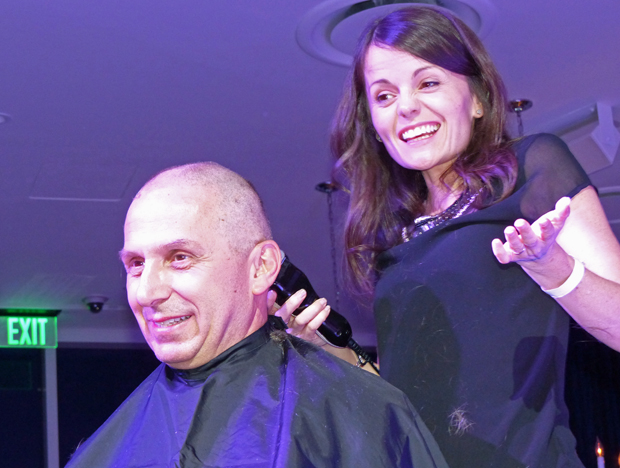 Joe Alagna's entirely new (and cooler then ever) look after sacrificing his locks for the Water School.
Then it got even better. Colin Yu texted Lau with a most welcome message. He was adding another $25,000 to the pot, pushing total donation's for the evening to a Water Night record of over $111,700! Way to go domain industry!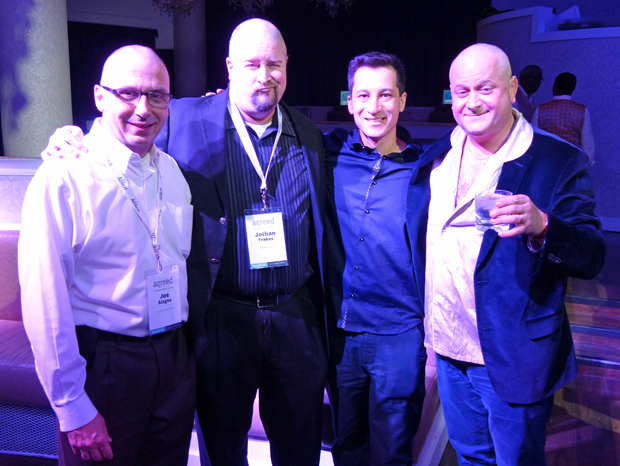 With the clock approachng 1am Wednesday four of the superheroes who gave the Water School's life saving efforts a huge boost gathered for this shot. (Left to right) Joe Alagna, Jothan Frakes, Richard Lau and Yancy Naughton.
What a night for Water Night! OK, the sun is coming up soon and I have to go get ready for another busy day. I'll be back with you some time tomorrow with all of the photos and highlights from NamesCon's two jam packed business and networking days.